Want to look stylish in your short hair? But you do not know what are the trends and styles for short hair. Well, there are 14 easy way to get in style with your short hairs
We have included chic and stylish hairstyles, hair products, and hair colors to choose from. You can pick any style you want. You can even try out every style for 14 days straight and repeat afterward!
Just go through this article to see all the amazing short hairstyles-.
14 Ways to Look Stylish with Short Hair
Short hairstyles are fun and simple. No need to miss your long hair as short hairstyles make you look chic and younger. We've 10 hairstyles here make you look prettier with your short hair-
Option 1: Pixie Cut
This hairstyle became famous in the 50s. This cut is cute, sexy, and defines a bold statement. This cut is no-muss, no-fuss, meaning they can save you tons of time in the morning. 
Whether you have curly or straight hair, a pixie cut can be used for both hairstyles. Make sure your natural texture can shine through a short hairstyle.
Option 2: Textured Bob
This is a trendy hairstyle on social media. This vibrant look gets you all the attention and compliments of others. Textured bob is short and elegant and it looks amazing with or without a fringe. This works with different face shapes and hair textures.
Option 3: Blunt Bob
Blunt bob is one of the biggest hair trends. From some of the world's stylish celebs to common people. Blunt bob looks feminine and stylish at the same time. 
It looks even better on women with thin hair. Just check to keep minimum hair volume to rock this haircut.
Option 4: Curly Bob
This type of bob is best suited for naturally curly-haired women. This type of hairstyle is playful, sexy, and easy to style. This kind of hairstyle requires proper home care and salon maintenance. This will keep your hair moisturized and beautiful.
Option 5: Angel Bob
This is a pretty simple hairstyle. The hair is shorter in the back and continuously advances to a more extended length toward the front. 
Celebrities like Cameron Diaz, Jennifer Aniston have rocked this hairstyle nicely. This chic hairstyle has never lost popularity.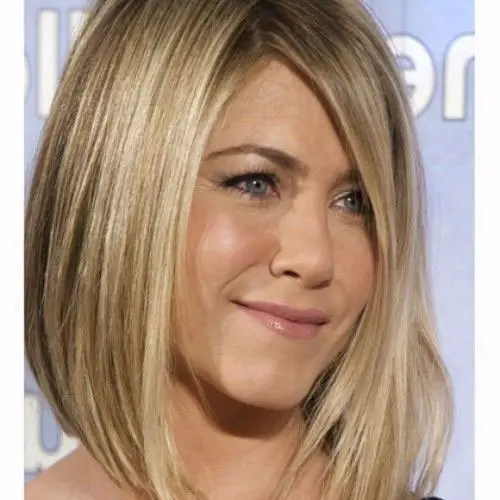 Option 6: Long Mohawk-Inspired Cut
Mohawk is a long and aggressive look which is a pretty universal haircut. With a mohawk, you can also color your hair, braid them and weave them. You can also add in some cool undercut design on the shaven sides of your head.
Option 7: Curly Bangs
Girls, you can always get a bang on your curly hair. Generally, the bangs are curled from the hair's naturally curly texture. This type of hairstyle needs lots of maintenance. 
Option 8: Soft Curls
It turns out, curling your hair now isn't that complicated at all. It takes a little bit of practice, whether you are using a curling iron, wand, or flat iron. Trust us, when you know you curl your short hair you will look as beautiful as Jennifer Lawrence.
Option 9: Blunt Bob With Bangs
Looking for an edgy haircut for a drastic change? 
Then this cut is just for you. Blunt bob with bangs is a short chop haircut that makes your hair look thick and healthy.  This type of bob demands blowdrying and flat ironing daily.
Option 10: Hairband
This hair accessory not only keeps your hair intact it can also be used for fashion. You can see a variety of hairbands in the market.
Option 11: Braids
Who says braids are for long-haired ladies? Short-haired ladies have a variety of braided hair options to choose from. Braids are cute, cool, and super flattering. 
This look suits almost any face shape. You can always mix up different styles to make your braid look unique.
Option 12: Bobby Pins
Spike up your hair fashion by using the most practical hair accessory, bobby pins. You can master the art of bobby pin fashion and stylize it in a minimal way. 
When using bobby pins, you can find endless ways to style your hair. You can slip your bobby pins vertically, make a grid, and many more.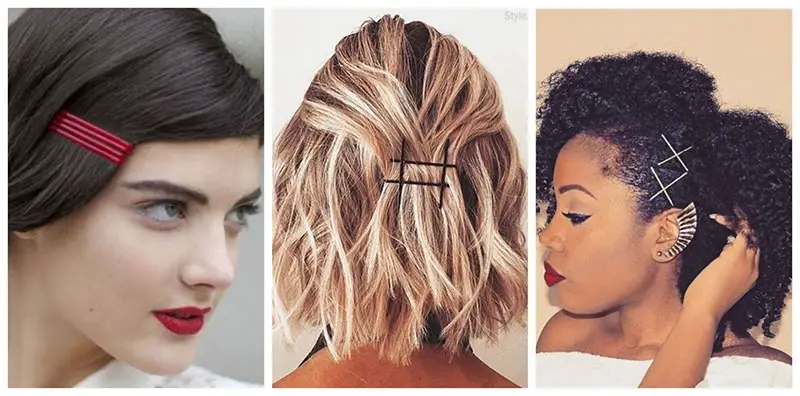 Option 13: Hair Clip
Barrettes and hair clips are back in style. The best part of these is that you have a variety of options to choose from. From elegant barrettes to butterfly clips, you'll be amazed how easily they can elevate your fashion.
Option 14: Hair Color
You must have seen a bunch of ideas for hairstyles. But a great hair color will elevate your hairstyle to a new level. Making you stand out in the eyes of the people. Whether you have curly hair or straight, it's a great way to look fashionable.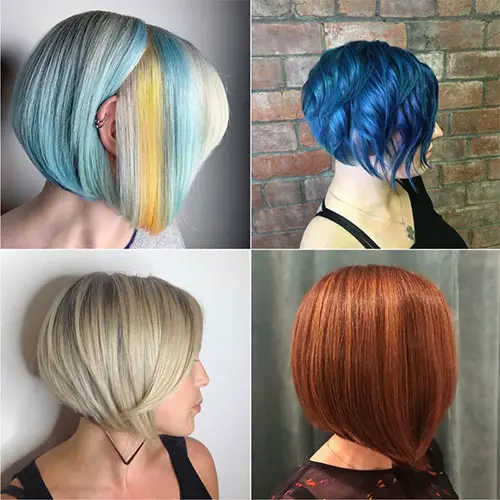 Frequently Asked Questions
We aren't stopping yet. Here are the answers for the 2 most asked questions-
How Can I Style My Short Hair while Growing It Out?
You can use hair styling products to add volume to your hair to make this transmission as smooth as possible.
Is Short Hair Good for Summer Fashion?
You want to cut your hair short as this weather gets warmer. That way, your hair will stay healthier. You can try out different popular short haircuts to stay in style.
We have come to the end of our article. Hope now you try out these 14 ways to get in style with your short hairs. 
For better help, you can always go to a salon. Good luck!
Latest posts by Katharyn Riedel
(see all)