Our hair is a statement of style,an affirmation of beauty, and an expression of self-love
-Ademola Mandella
No matter which hair pattern you have, carrying that gracefully is an art.  And you may want to relax the stiff curls for easy maintenance. But you're not sure which relaxer would be good for you.
Hence you're asking, which one is better- affirm relaxer vs mizani relaxer?
Well, Affirm relaxers have a lower price range than Mizani. So if you're on a budget, go for affirm relaxers. If you're concerned about cuticle hair loss, then Mizani would be the one you should go for. But there's a lot more to the comparison.
To know that, you'll have to read the whole article. And by the end, you'll get to know which one to choose.
Similarities Between Affirm Relaxer & Mizani Relaxer 
So you can guess by the name that Affirm and Mizani relaxers are the topic that we're going to talk about. And mostly, we'll try to answer all your queries regarding these two relaxers. So before helping you choose one of these, let's tell you how similar both of them are.
Do Both of Them Serve The Same Purpose?
Firstly, these are both relaxers, so their purpose is the same. They are made of heavy formula. It means they will weigh down the hair. Then they'll work with breaking down the disulfide bonds of the hair.
Disulfide bonds remain in the cortex layer of the hair. So the relaxers actually re-form that layer of the hair when the hair is held straightened.
The cortex layer is the layer closer to the cuticle. And relaxers mainly work on this layer.
Are Both of Them No-lye Relaxers?
So let's spread some light on no-lye relaxers. No-lye relaxers are the ones that are made with a specialized formula. That's basically for sensitive hair.
Most of the relaxers have higher chemical levels used. But in no-lye relaxers, the chemical formula is less concentrated. Even the pH level is balanced in no-lye relaxers. So it helps with sensitive hair.
So both Affirm and Mizani are no-lye relaxers. But still, one of them is best suited for sensitive hair. But we talked about that a bit later. But as you can understand that each of them is no-lye to some extent.
As we're done showing you the similarities both the relaxers have. Now let's take you to the comparison.
Affirm vs Mizani Relaxer-Sneak Peek!
First, let's start with a trailer for you. Here we'll give you a quick sneak peek at the comparison factors. So that you can decide among them. 
| | | |
| --- | --- | --- |
| Factors | Affirm | Mizani |
| Price | Low  | High  |
| Strengthening  | Moderate | High |
| Cuticle hair loss | High | Moderate |
| Scalp type | Sensitive | Dry |
| Long-lasting | 8-9 months | 11-12 months |
| Cruelty-free | Yes | No |
So you can now easily have an idea which one you should go for. But still, there's a lot you need to understand in detail. For that follow the next segments.
Affirm Relaxer Vs Mizani Relaxer-Detailed Comparison
Well, it's time to shed light on the differences between the two relaxers. In this segment, we'll briefly discuss the differences between the relaxers. So stay tuned till the end.
Which One Is More Expensive?
Both these relaxers have a similar price range. Considering the value and effectiveness, let's compare if it's worth the bucks you pay. 
The typical 4-kit of affirm relaxer costs around $37. Whereas, the 4-kit Mizani relaxer costs around $49. So comparatively, affirm is more affordable. And as you can say that affirm is also a non-lye relaxer and the purpose is the same for both.
So the best value for money would be going for the affirm relaxer. But if you don't mind spending a few more bucks, you can choose Mizani. Because we know some may think of the expensive one as the effective one.
If your philosophy works like that then you can go for Mizani. 
Which One is More Strengthening?
Well, between these two, Mizani is more strengthening. Because Mizani has honey on its relaxing formula and that is known to strengthen the hair follicles.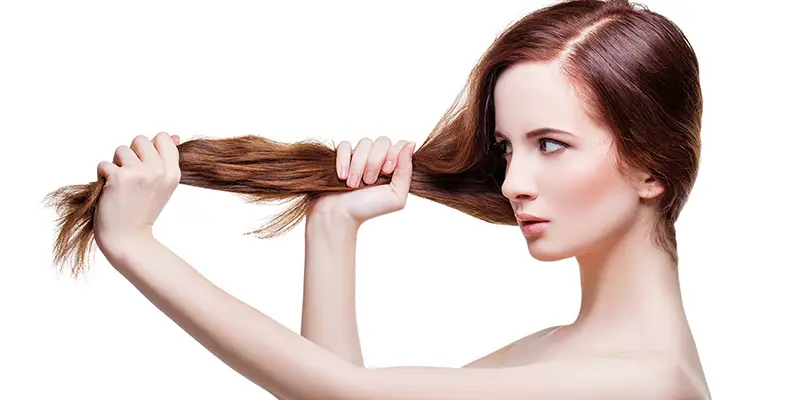 Even users of Mizani have claimed that they have suffered from less hair breakage. It's because the formula itself has to strengthen properties. That means the properties will make the remaining hair a bit stronger and thick.
You'll see the hair has thickened within two weeks of using Mizani. But of course, in between, you'll have to take care of the hair. 
Which One is Better for Your Scalp?
So relaxers are made for their main purpose which is relaxing the hair. But considering that people have different types of hair, the formulas have been updated.
So some relaxers are made for a certain type of scalp. And some other relaxers are focused on different scalp conditions. 
For example, you may have super frizzy hair on your head. So you need a relaxer that has a lot of moisture. So that it doesn't strip all the moisture from hair. To help you understand which relaxer is better for your hair condition, here's a table.
Have a look at it.
| | |
| --- | --- |
| Relaxer | Hair Type |
| Mizani relaxer | Dry scalp and hair |
| Affirm relaxer | Itchy scalp |
| Affirm, Mizani | Normal scalp |
| Affirm | Oily scalp |
Well, you know which relaxer to go for based on your hair type. So without delay, look for the next factors as well.
Which One Causes More Cuticle Hair Loss?
Compared to Mizani, affirm causes more cuticle hair loss. Not only that, the affirm users have reviewed that they had hair breakage. The formula itself is quite effective. So it works fast in the hair.
Some users claimed that it is relaxing even before the mentioned time. So keeping it long enough surely causes cuticle hair loss. The formula is not as thick as Mizani either. So people tend to apply it excessively. And that causes hair breakage and hair loss.
So, affirm has a higher rate of losing cuticle hair. However, both relaxers break the hair bond and try to straighten it. That's why both of them will cause hair loss. But comparatively, affirm will cause more cuticle hair loss.
Which One Lasts Longer on Hair?
Well, the relaxer effects are not permanent. You need to reapply to the relaxers to have loosened up curls. 
But each relaxer has its own timeline to re-apply. According to that, you have to mark your calendar before that time period. Affirm relaxers stay on your hair for 8-9 months. Then you'll see the effects fading away a bit. So it's better if you re-apply within 9 months.
On the other hand, Mizani can keep the hair relaxed for a longer time. It holds a relaxing effect for almost a year. So you can reapply once a year or once every 11 months. So considering the time period, Mizani wins the game.
Which One is Cruelty-Free?
That's a big concern for a lot of people. Because nowadays we see a lot of awareness regarding animal cruelty than before. 
And people are more than concerned about these factors nowadays. To support their stand, they opt for products that are cruelty-free. It can be a concern while you choose your relaxer. You might not want any innocent animal to be tortured while testing the relaxer on it.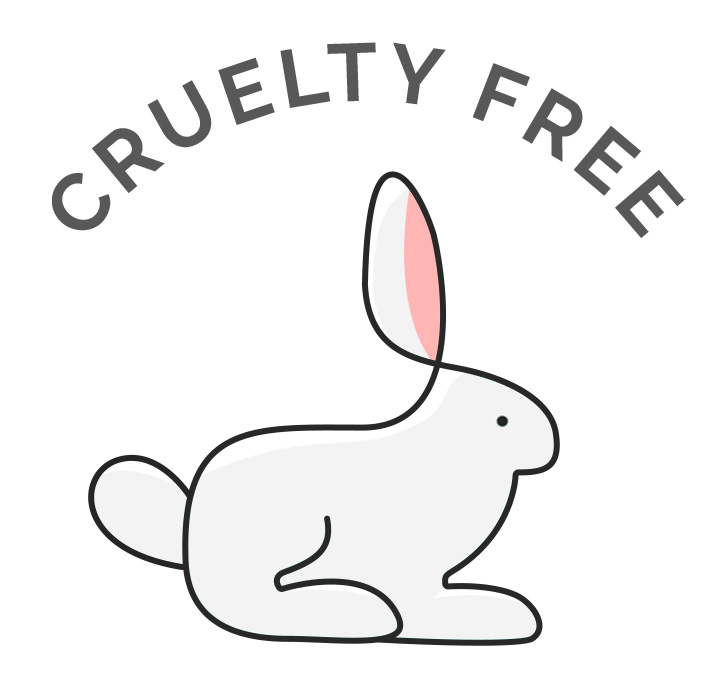 So Mizani is not a cruelty-free brand. So their products, including relaxers, are tested on animals. Whereas, Affirm is a cruelty-free brand.
So if you're an animal lover,  go for affirm relaxers. Because that wouldn't clash with your morals.
So you've learned the similarities and differences between the two relaxers. Now you can just choose the right one for you. And relax your hair as you want.
How to Take Care of Your Hair After Relaxing?-Tips to Follow
After relaxing, there are a few things you need to take care of. For example, limiting the damage and extra care for the hair. So let's tell you what you need to do afterward.
Tip 1: Limit Styling
Now that you've just relaxed the hair, don't start styling it yet. Wait for at least a month before torturing the hair. 
Also do not apply setting spray or gels to them during this time. Try not to use heating tools like straighteners on hair for the time being.
Apart from these, try not to bleach or dye the hair within this time period. So that the hair stays out from further damage.
Tip 2: Moisturize The Hair
Relaxers strip a lot of moisture from the hair. So it's important that you try to bring back the moisture. You can use moisturizing creams that are for dry hair. 
We've been using these moisturizers for some time now. So I thought of sharing it with you.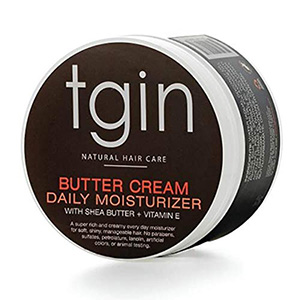 tgin Butter Cream Daily Moisturizer For Natural Hair
Tea Tree Hair and Body Moisturizer
Just keep on applying the moisturizers for the next 2 months. You'll have to apply them every day. And after 2 months, moisturize the hair every other day.
You can either use store-bought moisturizers. Or you can use any homemade moisturizer for your hair. And your hair will be just fine. 
Tip 3: Avoid Sulfates & Parabens After Relaxing
You may know that sulfate and parabens are bad for the scalp and hair. It causes a lot more trouble for people with sensitive scalp. So even after relaxing don't opt for products having these two items.
Because that'll further damage your relaxed hair. And your hair will turn to be strawy and dry. Sulfate is also known to strip off any remaining oil or moisture from the scalp.
This is a drawback for people with relaxed hair. Because relaxed hair needs moisture to look lively.
So that's it for today. Hope you enjoyed today's topic. 
Frequently Asked Questions (FAQ)
Can I apply argan oil to my hair after relaxing?
Yes, you can. But you have to wait for at least 7 after relaxing the hair. Then apply the argan oil twice a week to have hydrated relaxed hair.
Why does my hair look super flat after using a mizani relaxer?
Mizani relaxer uses the hydrating formula. It has shea butter and cocoa butter in the formula. Both of them are highly moisturizing. So if you already have an oily scalp, the hair will look super flat after relaxing.
Between affirm and mizani which one straightens the hair most?
Between the two, Mizani straightens the hair most. As Mizani is heavier than affirm, it weighs down the hair more efficiently. So that the hair turns to be more straight than affirm usage.
EndNote
So you are at the end of this article. Hope you enjoyed the comparison- affirm relaxer vs mizani relaxer.
Now here's a tip for you, before relaxing do not wet your hair for 7 days. Otherwise, the relaxer won't work properly on the hair.
If you have any queries, feel free to comment below. We'll try to respond as soon as possible.
Thank you!
Latest posts by Katharyn Riedel
(see all)