Setting a base gel base and top coat can seem tedious when working on your nails. But, they are crucial for the quality of your nails. You have to use the right products, and steps so you have high-quality nails. This guide takes on all you need to know about using these two important gel application products:
Best Gel Base and Top Coat From a Glance 
How to Find or Buy the Best Gel Base and Top Coat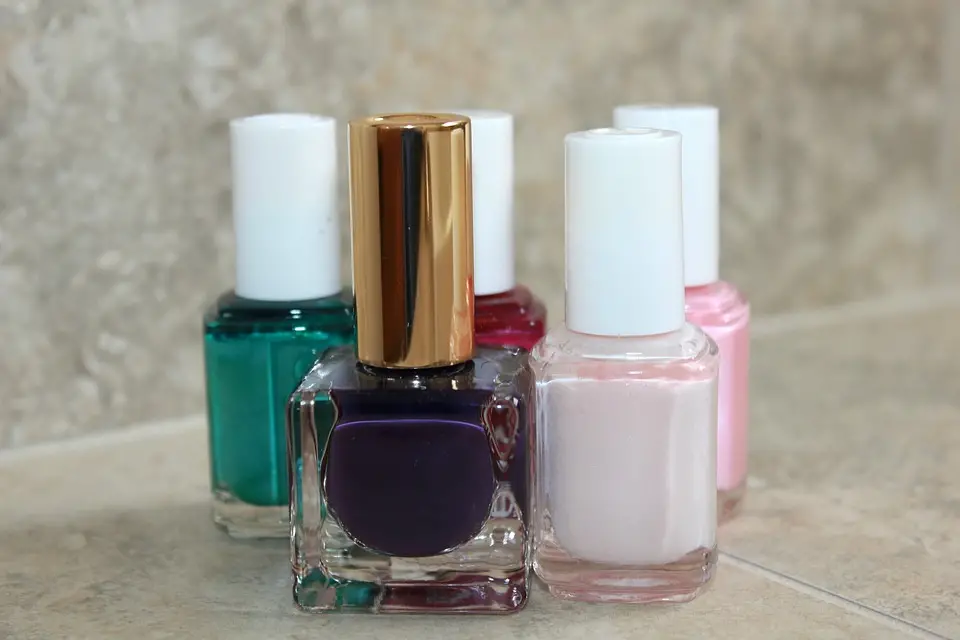 Source: Pixabay.
Like the many other nail polish products out there, it's crucial that you consider a few key factors when buying. Here is a definitive guide on key factors to consider when buying gel base and top and coat:
I. Longevity 
The ideal gel base and top coat have a long-lasting formula. The common brands offer longevity periods of up to 21 days. The coat has to be flexible so that it offers resistance to various issues. These can include resistance to chips, smudges, and nicks. 
However, you also have to note the importance of using the right application process. You have to apply thin layers each time. 
Using excessive gel products can lead to a compromised nail curing process. You should also clean gel nails around the nail area before performing the curing process. 
II. Ingredients 
Even though nail products are artificial, they should also be toxin free. Specifically, the product should contain ingredients that are healthy and have a low odor. Harsh ingredients and adhesives can easily cause damage to the structure of the nails.
The ingredients should provide longevity and a sealed color that guarantees an appealing matte finish.
III. Compatibility 
The ideal nail polish product is also compatible with various brands of gel nail polish products. It should be compatible with natural nails, gel nails, acrylic nails, and nail tips. However, you might have to evaluate the product packaging first before you can access more information on its compatibility. 
IV. Effects 
Base coats are products that focus on setting an adhesive solution between the color coat and natural nail. But, they don't provide the ideal levels of protection.
Top coats are mostly ideal for protecting the color coat, rather than providing a stick surface. Plus, the effects of these two components are mutual – meaning that one won't last long without the other. 
V. Application
As for their application processes, they are fairly similar. 
Both require UV light to cure. 
Neither the top coat nor the base coat takes much longer to cure than the other. The only thing that would make one take longer to cure is if the coat was applied too thickly.
VI. Price
The price greatly depends greatly on brand and size. The bigger the bottle of polish is, the more it will cost. 
Some brands are more expensive for various reasons. Usually, this is because some brands' base and top coats are of higher quality. 
You can often find the base and top coats in package deals. This can make them slightly less expensive. 
Can You Use A Top Coat As A Basecoat?
Source: Pixabay.
There are various instances when you might get the temptation to use a top coat as a base coat. While it's possible, the results will end up doing more harm than good for your nail structure. 
As we had identified earlier, the ingredients in your base and top coat are varied. Using a top coat polis as the first layer compromises the adhesion quality. 
The manicure won't set on the nail as required. It might become prone to issues like peeling and chipping before the recommended time. 
Using a top coat is better than using no product at all. That said, the other alternative is to head to the store for product replacements when yours run out.
Best Gel Base and Top Coat – Product Recommendations 
We start off this list with the Beetles 2PCS No Wipe Gel Top Coat and Base Coat. It's a long-lasting formula that can provide over 3 weeks of longevity for the ideal shine. The flexible top coat is exceptional, especially in terms of its physical properties.
The product isn't prone to issues such as chips, smudges, and nicks. This product also contains healthy ingredients and has a low odor. There are no harsh ingredients or adhesives that can damage the nail.
It's also easy to apply and offers good tenacity. With the right application process, this product offers up to 3 weeks of longevity. 
Pros
The long-lasting coat offers up to 3 weeks of longevity.
The healthy top coat contains 9 toxin-free ingredients.
It's also easy to apply and offers good tenacity.
Cons 
Might cause allergic reactions in some users.
The next contender on this list is the Modelones 15ml Gel Nail Polish. It contains a professional formula, which provides high adhesion levels. Aside from serving as a base coat, this product also helps protect your nails from long-term damage.
The long-lasting formula guarantees longevity for up to 4 weeks. It also has a flexible formula that helps make the nails glossy, and appealing. The unique formula of this coat also makes it easy to remove in a few minutes.
The upgrades formula is unique because it helps bring a mirror smooth finish.
Pros
The long-lasting formula guarantees longevity.
Upgraded chemical structure offers a mirror smooth finish.,
Contains compounds that also help to protect the nails. 
Cons 
The third contender on this list is the Vishine Long Lasting Soak Off Nail Polish Base. It is available in a large capacity 15ml unit, which can provide excellent longevity levels. While it requires UV/LED curing, the result this unit can produce is exceptional.
Pros
Comes in a large capacity 15ml unit.
Must undergo curing procedures on a nail dryer lamp.
Helps protect the nails for longevity. 
Cons 
We complete this list off with the No Wipe Top Coat Base. It's a product that will provide a long-lasting mirror shine gel. The gel will ensure the high gloss will give longevity of up to 40 days. The ingredients in this product are also completely natural. 
These include purified water, resin, and mineral powder. All these products are safe, and won't cause any damage to the structure of the skin. Plus, it doesn't produce any uncomfortable or unusual smells.
The thick and strong bottle also makes this unit a robust addition to your regimen. It's also available with a thick and soft brush that makes nail polish application a breeze.
Pros 
Contains a strong adhesive performance base gel and color
It provides a long-lasting finish and appeal.
The entire set is available with 8 different brushes.
The nail polish package is portable. 
Cons 
Top Coat vs Base Coat – The Basics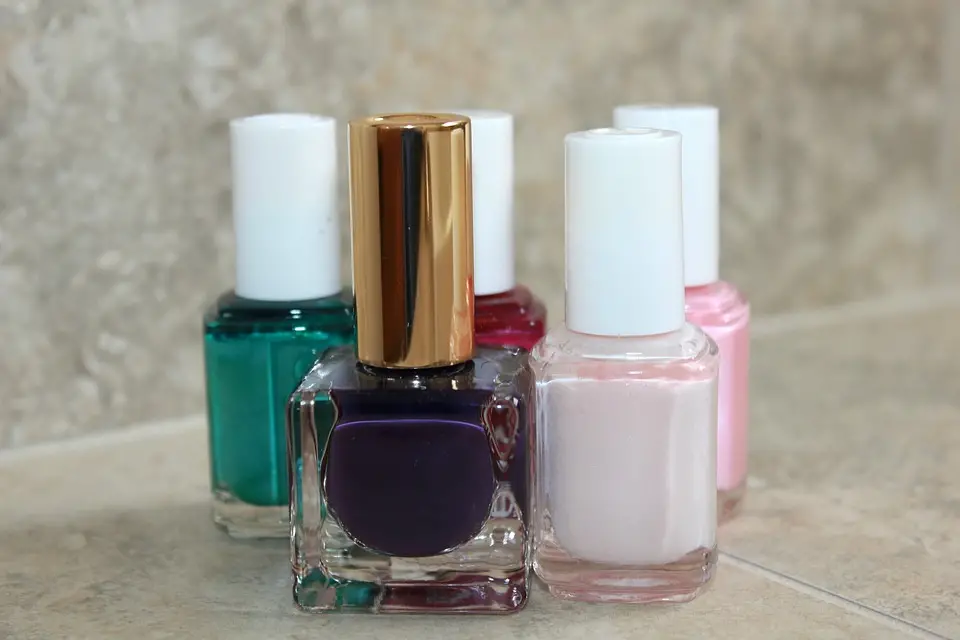 Source: Pixabay.
You have probably come across these two products when looking for nail care products right? Here is a quick definition of each of them:
Topcoat
A topcoat refers to the seal that sits on your gel polish and helps to give it a glossy or shiny finish. It's best applied after the nail polish completes the drying process.
Base Coat 
A base coat refers to the product you apply before setting your nail product or polish. The right base coat also helps gel bind with natural nails. Doing this will have a positive impact on the longevity of your gel nails. 
Steps in Using Gel Base and Top Coat 
Source: Pixabay.
Setting gel nail polish involves a particular set of steps. You have to be cautious to ensure the finish it provides meets the results that you want to achieve. Here are the specific steps involved:
Items Required 
Step #1. Cut and File the Nails 
Start by shaping your nails. Get a nail clipper, and use it to trim the size of your nail to suit your needs. Use a file to round the edges, and ensure the final finish suits your needs. Remember the impotence of disinfecting all your tools before the nail shaping process.
Step #2. Push and Condition the Cuticles 
Hydration is an important resource for the health of your nails. It's crucial that you use cuticle oil on your nails on a regular basis. 
It's particularly important when you use gel polish products. Ensure you use a cuticle pusher and be careful with this process. Remember to apply the gel polish at the right time. Doing it too late will easily
Hydration is key for nail health. You should be using cuticle oil daily, but particularly in combination with gel polish.
Use a cuticle pusher to push your cuticles back and make more of your nail visible. Use it to also remove dead skin from your nail plate and to help maintain even cuticles.
Then, apply cuticle oil to nourish the skin surrounding your nails.
One thing to be careful of is not to apply oil too late in the process. If there is any oily residue still on your nails when you apply polish, the base coat will have trouble adhering.
Step #3. Buff Your Nails 
Buffing your nails helps ensure the nail surface is ready for the gel base application process. You will need a nail care kit to help you complete this process. Remember to avoid over-buffing the nails because this can lead to long-term nail damage. 
Step #4. Clean Your Nails 
Clean your nails thoroughly with rubbing alcohol or cleanser to allow the polish to adhere directly to your natural nail. Any impurities, such as remaining cuticle oil or dust particles, can cause the polish to lift prematurely.
Step #5 Apply the Base Coat 
During this step, set your first layer of polish. Ensure you use the right gel base coat. Doing this will ensure the polish offers the ideal longevity levels. Set a thin coat over your entire nails. Next, set it under a UV or LED light for the drying process.
Expect gel nail polish products to cure for up to 30 minutes for the best results. You also have to cap and seal the free edge of the nail. Doing this helps reduce the possibility of causing damage to nail polish products. 
Step #6. Set the Polish 
You must "SHAKE" the nail polish product you want to use first before mixing it for application. Next, start the color application process. Ensure you set each layer using a thin coat, and do it all the way through the nail edges.
Be mindful of the technique you use, so as not to stay the product on your skin. You want to set the gel polish as close to your nail cuticle as possible. If there is a mistake, clean off the stary polish before you perform the curing process.
Do this so that the nail polish doesn't dry, and becomes hard to remove. Nail experts recommend that you set at least two coats of color. 
But, the more you do this process, the more opaque the results can become. But, don't be worried if the polish comes off streaky the first time. 
Instead, using thin layers will be much better than using thick and uneven types. Ensure you also cure your polish in between the coats that you apply. You will also have to set your nails under a lamp for up to 40 seconds. 
Step #7. Set The Top Coat
The final step involves setting the top coat of the gel polish. Gently apply it to the surface, and let your nails sit undisturbed for a few minutes. 
Frequently Asked Questions (FAQ)
What Is the Best Gel Top Coat and Base Coat?
The best gel top coat and base coat depend on your personal preferences. You can go for the common brands on Amazon such as Sally Hansen and OPI Nail polish color. The other alternative is to consult with other nail polish users.
What Do Nail Salons Use for Top Coat?
Salons use various types of top coats, with most of them going for products that come from top nail product brands. The salons also have improved access to nail care resources and regimens.
Is Gelish or Asp Better?
Both gelish and ASP are excellent. The bottle application wand that comes with the Gelish nail polish is exceptional. The ASP nail polish is also exceptional and provides longevity benefits. 
Latest posts by Katharyn Riedel
(see all)