A manicure that offers longevity (anything more than two weeks) might seem like an impossible feat. However, dip powder products have changed this school of thought, thanks to their unique properties. As such, you might have probably asked, can you use dip powder as acrylic?
While it's possible to use dip powder as acrylic, achieving quality results without an informed approach is not easy.
Dip powder looks like magical dust that transforms instantly into an even coat of paint. However, it doesn't share any similar characteristics with traditional nail products. While a regular manicures chip immediately once you leave the salon, dip manicures can last longer.
How Does Dip Powder Work?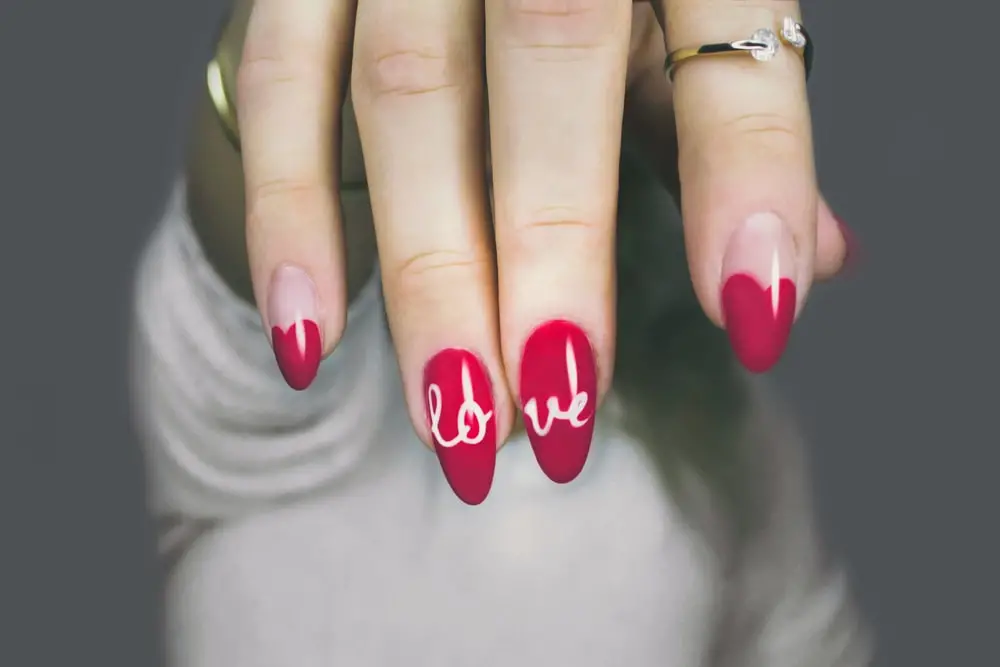 Whether you are doing your nails at the salon or home DIY, it's a process that requires dexterity for the best results. 
So, if you are among the many other enthusiasts who might have asked, "can you use Kiara sky dip powder as acrylic?" While it's possible, be cautious to ensure the best results
Each salon uses a varied technique, but generally, expect the following products and steps:
Recommended Products for Dip Powder Application
Step #1. Nail Prep
Like all other nail application processes, cleaning your nails to remove any dirt or contaminants is crucial. You should also push your cuticles back and buff the nail surface with a nail file.
Step #2. Bonder Application
You might have asked, "what liquid is used for dip powder nails?" The answer is a bonder!
Apply the bonder to your nails once you complete the nail cleaning process. It's a product that helps ensure that dip powder sits stably on your nails and that it won't lead to any long term damage.
Next is to apply base and powder to the nails. You will have to brush on the base using the same technique you would when polishing nails. 
Once you apply the base coat to one nail, set it in the dipping tray containing the powder. Repeat this process for all your nails, and ensure you remove any excessive amounts.
You will have to wait for a few minutes and then evaluate the density of the dip powder. You do this to provide sufficient time for the product to dry before setting it in the top coat. 
On average, expect to wait for up to five minutes before you can start to shape or file your nails using activator products.
Once you complete the process of shaping and filing, apply a top coat to the nails. However, the steps might differ when you get the dip powder from a nail tech. The reason is that a nail tech will not actually "dip" your nails into the powder.
It's an outdated technique, which raised various hygiene and quality concerns. Instead, the nail technician will use a sprinkling process to apply the product.
What are the Benefits of Dip Powder Nails?
There are various benefits of dip powder nails. If you value the longevity and health of your nails, but still want them to look good, consider using dip powder nails. Some of the benefits of using this product include:
You dont to use any technology tools such as UV lights to cure your nails. Once you complete this process, you only have to set your nails undisturbed for a few minutes.
Dip nails are simple to apply. You have access to various at-home nail kits that you can use to complete the dip application process.
Dip powder nails provide longevity, with most of them lasting for up to one month. However, the key to success is the quality of the application process.
You also have various color choices when using dip powder nails. Most nail brands have diversified into this field as the needs of consumers have also increased accordingly.
What are The Drawbacks of Using Dip Powder Nails 
While dip powder nails are exceptional, you also have to be keen on some of their drawbacks which can include:
They tend to be much denser than the traditional nail products. If you use excessive amounts of powder on your nail, you might end up having a thick and overly dense look on your nail. You can avoid this issue by removing the excess powder from your nail before using a sealant.
You are also likely to come across hygiene complications in some salons. While this shouldn't be a complication when using DIY dips, you want to ensure you have a separate bowl for each client. Dipping nails into the same bowl can lead to hygiene concerns.
Some users have allergic reactions to using dip powder. The bonder involved in applying dip powder often consists in using a monomer, which can lead to allergic reactions.
Dip powder nail removal also requires an informed process. The best way to start this process is to soak the nails in warm water for a few minutes. 
Dip Powder Nails vs Gel Nails
While the dip powder vs gel nails is a notable argument, the former product isn't any worse for your nails than the latter version. The reason is that both products have the same longevity benefits. 
Some nail techs might argue that dip powder offers more longevity, but the result depends on the client's needs.
The crucial factor to consider involves the steps you use to remove the products from your nails.  You should "AVOID" picking or peeling dip powder from your nails at all costs.
Such habits put you at risk of ripping layers of keratin from the nail place. The better alternative is to file the top coat of your nails with a file and remove them using acetone. We recommend that you "AVOID" using nail polish remover.
Removal aside, you also have to realize that each product significantly differs in the application process. Specifically, gel nails require UV lamps to ensure the best curing results.
The selling point that most nail techs use for gel nails is that they are less prone to damage when compared to the dip types.
On average, expect dip powder products to provide a longevity level of between two to four weeks. It all depends on the durability of the nails and the specific steps you want to use for the process.
If you plan on getting dip powder nails, the process won't have you breaking the bank because both products don't require as much maintenance for the best results. 
The best way to remove dip powder from your nails is to get a file and soak your hands in some acetone for a few minutes. Then use an orange wood stick to buffer your nails, which helps to remove the product. Repeat as required.
It's possible to use dip powder as acrylic, but this process involves various steps we have outlined above. With an informed approach, you can use both these products, without compromising your nail health in the long term.
Frequently Asked Questions (FAQ)
Is Dip Powder" The Same As Acrylic Powder?
No, dip powder isn't the same as acrylic powder. Dip powder involves a specialized product you apply to the nails using nail glue. However, acrylics are different because they involve a liquid monomer and polymer to form a paste, which you set on your nails.
Can You Use Acrylic Powder With Resin?
Yes, it's possible to use acrylic powder with resin because there is no significant side effect it can have on your nails. Resin is a popular nail art resource, and it works well with acrylic powder.
Can You Use Dip Powder With Monomer?
Yes, you can use dip powder with a monomer, but you may have to get this s service from a professional service. The reason is that it's a process that involves lots of intricate details.
Can You Apply Dip Powder With A Brush?
Yes, you can apply did powder with a brush. However, ensure you dip the nail into the powder at a 45-degree angle. Next, remove any excess powder using a nail brush. Complete this process with a fluffy brush to remove any excess powders.
Can You Use Dip Powder On Toes?
Yes, you can use dip powder on your toes, but you must be much more careful with your foot care regimen. Any closed shoes or high impact forces can easily lead to lifting or general nail damage.
Latest posts by Katharyn Riedel
(see all)