Contrary to popular belief, there are various reasons why men nowadays prefer artificial nails. It might be for personal reasons, as a fashion statement, or anything else for that matter. 
Regardless, men have worn fake nails for decades, and we see more and more of them dipping their fingers into the trend lately. If you want to become part of all the fun, this guide should give you a better perspective on using these nail products:
Manicure for Men 101
First, you must master all the basics of using nail products regardless of gender. 
The reason is that we all have similar nail structures, and a lot goes into keeping your nails healthy. It's vital if you tend to use nail products regularly. Here are some of the products and steps you need to use nail care products correctly:
Products 
These are the must-have products you need for using fake nails for men:
Tips
Cut your nails using a clipper. Start this process on the side sections of your nail, and do it till you produce the ideal length. It's particularly important if you want the solution for fake nails for male nail biters.
Get an emery board, or nail file, and use it to smoothen the surface of the nail. Ensure you perform the filing process in a single direction. "AVOID" sanding using the back-and-forth technique because it can cause nail damage.
Set some cuticle oil on your nails to help improve their strength. Then use a cuticle pusher to re-align your cuticles on the nail's surface. Doing this helps improve the quality of nail product application results.
After performing a scrub, set some moisturizing cream on your hands.  Ensure you apply it generously to all sections of the nail for the best results. It's also perfect for people with issues like nail dysplasia.
Apply some nail polish remover on some cotton, then use it to clean your nail plate. However, don't work on your cuticles, and skin. The alcohol should dry up fast.
You can improve the appearance of the nail polish by using a buffer. Do this until your nails shine, and to help provide additional protection. We recommend the nailest press on nails if you are a beginner.
What are Some of the Trends in Fake Nails for Men?
While polished nails have been common amongst men, there has been a recent resurgence of the practice for various reasons.
Platforms like TikTok and Instagram have been among some of the major examples. Whether it's graphic motifs or all-black laquer designs, the range of options available for designs is immense.
For many men, using nail polish involves a diverse masculinity level. Whether it's monochromatic sets or daring lengths, the range of possible nail polish options is immense. Some common designs include
Trend #1. Monochrome
The monochrome design is a perennial favorite for men who want to experiment with fake nails. These designs mainly involve single colors and can involve various types. 
You have the option of using magnetic fake nails for the monochrome designs. Here is an example of Lil nas x donning the monochrome: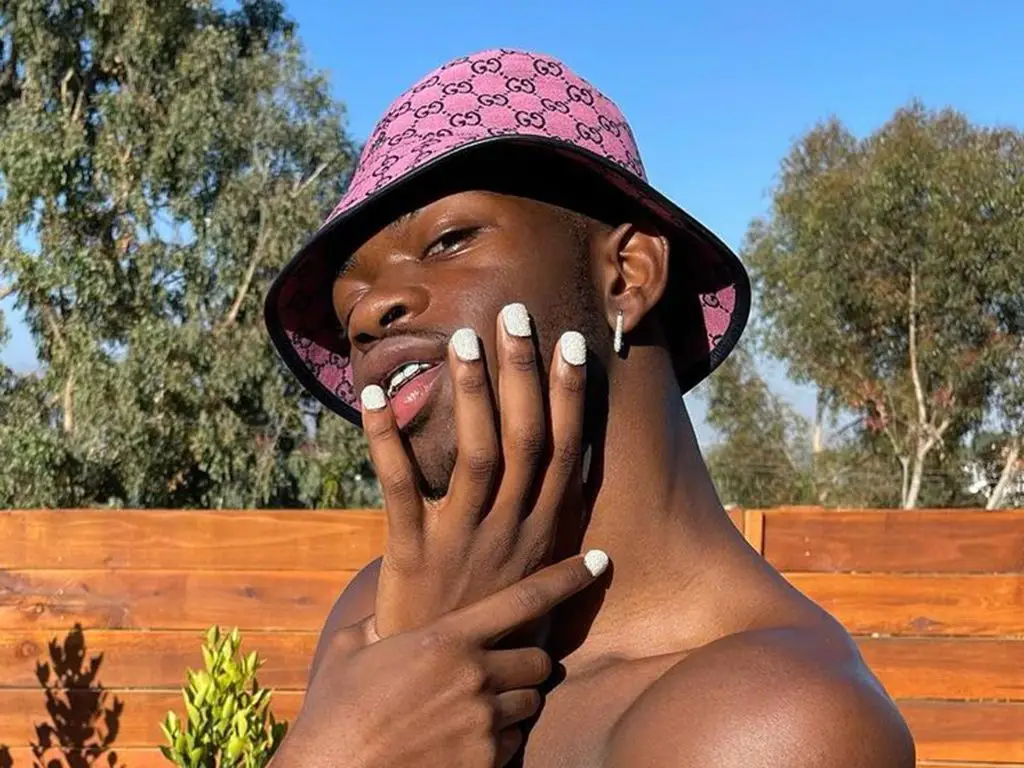 Trend #2. Nail Art
The sheer diversity in the nail art category means that it's easily popular among men who want to look trendy. 
The range of options is immense, including cute motifs, smiley faces, and appealing images. All in all, nail art is an exceptional trend in the fake nails for men category.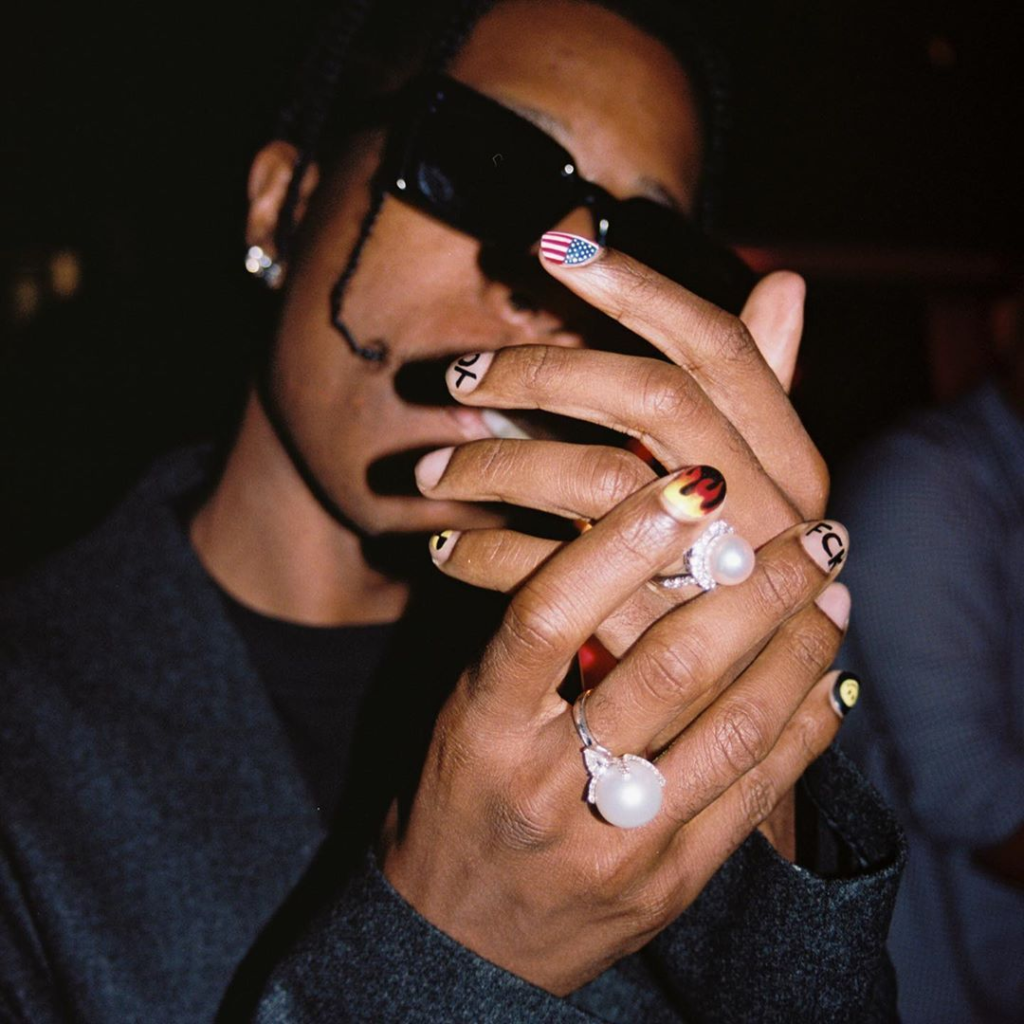 Trend #3. Mix and Match 
Whether it's contrasting colors, motifs, or going for the odd number of nails painted approach, the mix and match technique is also popular. 
It's a trend that makes up for the perfect vessel for when you want to make a statement with your nails. The trend has become popular among various celebs, including the likes of harry styles.
Frequently Asked Questions 
Is it Good to Wear Fake Nails?
Yes, men can wear fake nails. However, there are various factors and tips to consider for the best results. You also have to be cautious to avoid causing long-term damage to the structure of your nails. A good example is the glamnetic press on fake nails on Amazon.
What is a Male Manicure?
At the most basic level, a manicure refers to the process of taking care of the nails. It also involves the application of nail care products to produce an appealing finish. Using nail care products also requires an informed process. 
What Nail Length Do Guys Like?
The ideal nail length for guys depends on personal preferences, lifestyle factors, and nail design. Usually, most men prefer short nail lengths, but long ones have also become popular. We have also noticed many men like the extra wide false nails.
Can Guys Wear Acrylic Nails?
Yes, guys can wear acrylic nails, and the range of designs of techniques you can use is immense. You can also come up with customized designs that reflect your personal preferences.
So, can guys get fake nails? Yes! 
But, there are various factors to consider when using such products. You have to condition your nails and use the correct procedures for each nail design.
Latest posts by Katharyn Riedel
(see all)