Do you get annoyed at your stiff curls every other day? It does feel like taking forever to set your hair.
Plus, it made you skip on cute and trendy hairstyles. Because each time you attempt to do so, the hair becomes curly after a while. So you're looking for a permanent solution.
Hence you're asking how to loosen curl pattern permanently?
You can introduce your hair to heat treatment. Or use chemicals like relaxers or baking soda to keep the stiffness away. This will also help in straightening the hair to some extent. You can also use DIY hair masks to loosen the curls.
There's a lot of other options which are yet to be revealed. So stay tuned till the end. 
Can I Loosen My Curl Pattern Permanently?
Well, the answer lies in what type of hair you have. There's a lot of reasons why you may have a curl pattern. You could've genetically gained the curl pattern. Or you may have curled your straight hair.
There are varieties in the curl patterns as well. Let's start with a bit of detail about the curl patterns. The patterns start with 1 and end with 4 d. Here, 1 and 2a are not actually curl patterns. These refer to straight and wavy hair.
The curl patterns mainly start with 2b. 2b is a combination of wavy and curly hair. Whereas, 3 is noodle-like hair. 4a, b, c.d goes from less to more stiff and tight curls. 
To get a clearer idea, check out the picture below.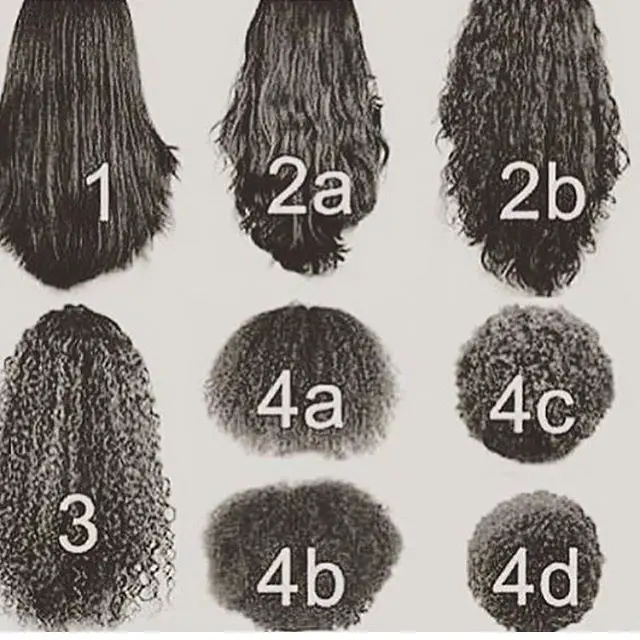 Now you got an idea about the curl patterns. Let's tell you based on your type if it's possible to loosen up your curls.
So here's a table for you. It's to understand what type of your hair will become after trying the loosening process.
| | |
| --- | --- |
| Hair type before trying to loosening up | Hair type after trying to loosening up |
| 2b,3 (wavy to noodle curl) | 1 (full straight) |
| 4a, 4b (medium stiff and heavy curls) | 2a (wavy to straight) |
| 4c, 4d (tight small curls) | 4a (medium-stiff curls) |
Now you're clear about which hair type will turn into what. Now let's guide you on how to loosen up your curls. 
How to Loosen Curl Pattern Permanently? Alternative Methods Explained!
There's a wide range of solutions to loosen up your curls. Some of these methods need tools while some need chemicals. And the last option is by using natural ingredients. However, their effectiveness will be different for each option.
But don't worry we've explained everything in detail. To know more about them, just scroll below.
Loosening Up Curls Using Tools
Some of you may prefer using tools instead of putting tons of chemicals on your hair. Or maybe you're not patient enough to use natural ingredients. In that case, tools are the right option for you.
But first, look at this table to know which method will be more effective for you.
| | | | |
| --- | --- | --- | --- |
| Method using tools | Hair type | Efficiency | Time needed |
| Heat Training  | 3-4d | High  | Up to 2 months |
| Loose Braiding | 3-4d | Medium | 3-4 months |
| Combing and Clipping | 2d-3 | Medium-low | 3-4 months |
So it should now be easier for you to decide among the options. But still, you need to know a lot of details on each option. So have a look.
Heat Train Your Hair
You might be wanting to loosen up your curls or straighten them permanently. In that case, it's the most effective method. So let's tell you how to loosen your curls using heat.
You've to heat your iron to 300 degrees and leave it for about 90 seconds. Then straighten your hair. You need to do this every day for 2 months straight. If you have a 4d curl pattern, you might need to straighten the hair twice a day.
Now here's a catch, you can't heat the iron over 300 degrees, because it'll burn the hair totally. And the hair will have a burnt smell when you straighten it. While it'll straighten your hair permanently, it will damage your hair as well.
So if you think it's a risk worth taking, go for it.
Braid Your Hair Using Hair Bands
Your motive may be to loosen up your stiff curls. And you don't want to straighten it totally. If that's your wish, go for loose braiding.
It might sound weird to you. But it's one of the non-harmful and effective ways to loose curls. The only tool you'll need is hair bands. Before going to sleep, tie your hair in a braid. But make sure that it's a loose braid.
Because tight braids and bands make your hair more curly. While braiding, try to braid against your natural curls. That'll help with the loosening. Then keep the braid overnight and repeat for 3 months. You'll be seeing results only after 2 weeks of starting the braiding.
Comb & Clip Your Hair
You can say by the name that the tools needed are comb and clips. Well, yes, you'll need a comb with thin bristles and a bunch of bobby pins. You can also take any available clips that you have.
First, divide your hair into portions. Then comb and stretch your hair. Now, clip that portion tightly. Keep it this way the whole night for 3-4 months. This stretch will help in loosening up curls. Also if you have frizzy hair above your head, it will keep them in place.
Loosening Up Curls by Using Chemicals
Now let's guide you through the chemical solutions. Here's a long list of chemicals that'll help you to lose your curls, so check them out.
Smoothen Your Hair Using Conditioner
Conditioning your hair is the best thing you can do. Because deep conditioning makes you shiny and smooth. But here's a twist. Instead of shampooing first and then conditioning occasionally, just reverse it.
Apply conditioner on your hair first and then shampoo it. You may use shampoo thrice a week. And then your hair will be detangled, twist-free and non-stiff.
For conditioner, it will take 2 months to make the hair loose.
Straighten Using Relaxers
This is what you have heard a lot about. But let's tell you what this is. Well, the relaxer is a really heavy and thick chemical. It weighs down your hair. Thus the hair tends to become straight and less curly.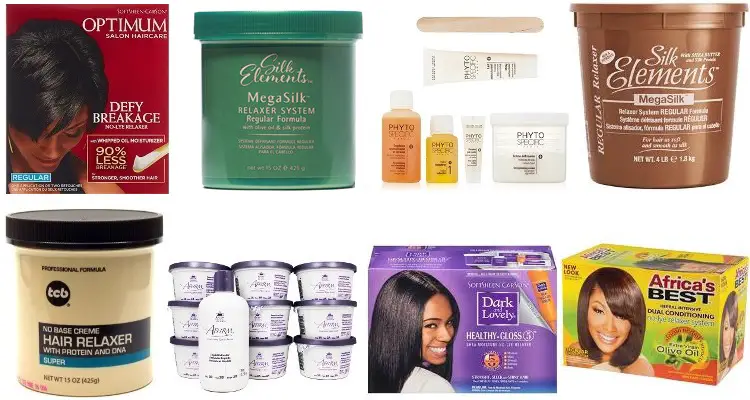 For most people, it actually works like magic. Because it has a higher success rate than other chemical alternatives. However, due to its thick consistency, it might be really hard to wash off. And some of the remaining relaxers can stay and pollute your scalp.
Also, it'll cause dry hair and you'll see hair fall. But not all of the relaxers are of the same thickness. So you can always look for suggestions. For example, check the ones we've seen salons use as relaxers.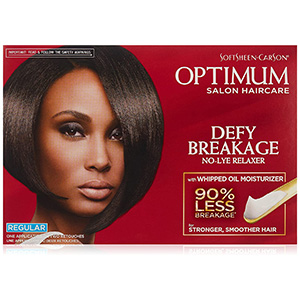 Softsheen-Carson Optimum Salon Haircare Optimum Care Defy Breakage No-Lye Relaxer
Softsheen-Carson Dark and Lovely Healthy Gloss 5 Moisturizing No-Lye Relaxer
After you get your tenderizer, just apply it as instructed on the packaging. Or you can head to the salon for professional help.
Let Your Hair down With Tenderizers
Just like relaxers, tenderizers are chemical solutions. Their purpose is to make the hair tender. So that it gets manageable. Any frizz or tangle or even large knots can get untangled. You have to apply the tenderizer just as you apply any hair cream.
It might take 2 months to loosen your curls using a tenderizer. 
Break Down Curls with Mega-Tek
Mega-Tek is quite a powerful chemical. It can be used in many ways. You can apply it to your hair and then wait for a few minutes. So what Mega-tek does is it breaks the hair particles.
It makes the hair bond fragile. So the natural order of the hair starts to change. This is the perfect time period to let your hair adapt to the new hair pattern you're wanting. 
So just apply Mega-Tek as it's mentioned in the packaging.
De-Curl by Applying Baking Soda
Baking soda helps to detangle the hair. So it helps with tight curls. But at the same time, it'll dry out your hair. So here's how to use it properly.
You'll need to use a mild shampoo and wash your hair. Then take a small bowl and pour ½ cup conditioner. Add 1/4th cup baking soda and 3 tablespoons, honey. Mix all of these together.
Now wrap your head and wait for 2 hours. Then rinse your hair with normal water. 
It's time to make another mixture. For that, take ½ cup conditioner. And mix it with 2 tablespoons of avocado oil. Then put it on your head for 15 minutes. Then wash with water again.
Repeat this method every other day for a week. Then try to reduce the amount of baking soda by 1 pinch for each week. Continue using this for 1.5 months. And your tight curls will be loose.
Loosening up by Using Natural Ingredients
Natural ingredients are on our favorite list while it comes to loosen curls. Because these ingredients have enormous benefits to the hair. So not only do they loosen up the curl, but you'll also notice an improvement in hair quality.
So we call it zero damage methods. So let's get started. 
Apply Henna to Loosen Curls
Henna is widely used by people who want to have relaxed curls. It is quite similar to Mega-tek. Both of them break the natural bond. But henna also stabilizes the hair root.
So your hair will be broken down from its curl pattern. Also, it'll add a slight orangy color to your hair. So if you have colored hair, it may not be a suitable option. But if you don't have a problem with an orange tint, you can apply henna to your hair.
You'll have to take ½ cup henna powder and mix it with 1 cup water. 
If the paste is too thick, add another ½ cup of water. Then mix them nicely. Now apply it to your hair as a mask. Then cover your head with a plastic wrap or shower cap.
Leave it for 40 minutes and wash it in normal water. Continue applying this mask thrice a week for 3 months. You'll see the results for yourself.
Unwind Your Curls with Yogurt/Sour Cream/Coconut Cream
Another miracle ingredient is yogurt. Not only does yogurt have amazing health benefits, but it's also good for your hair. One benefit is that it works as a protein treatment. Protein treatments mainly help with bond breakage. So that the hair particles could build new bonds and the root stays healthy.
So yogurt does that. Apart from it, yogurt's texture is similar to relaxers. So it also weighs down the hair if applied solely.
For better benefits, you may want to mix it with other ingredients.
You can take one banana and mix it with 1 cup of yogurt. Then apply just like a henna mask. Or you can mix it with 1 teaspoon of lime juice if the yogurt is too thick. 
Now use it as a mask. You can alter yogurt with sour cream and coconut cream as well.
Relax Your Curls By Using Aloe Vera
You need to use raw aloe here. Just blend one aloe vera with 2 tablespoons of water. Then apply it to your hair. Now comb the hair. Or you can stretch the hair by pulling it using your hands.
Then wait for 3 hours. And wash it with normal water. Eventually, the hair will get loosen up. 
With it, you got the zest of all the alternatives that would help in loosening up curls. 
Frequently Asked Questions (FAQ)
Are relaxed hair and loosen curls the same?
You may use heavy chemicals or heat training to loosen up curls. It mainly turns the hair into relaxed hair. So yes, relaxed hair loosened up curls. But not all loose curls are not relaxed hair.
Is there any other way to loosen up hair curls?
Yes there is. You can use caramel treatment on your hair. It has a sticky and heavy texture. So during the treatment, it helps the hair to weigh down and straighten.
Can I use store-bought hair masks to loosen up curls?
Yes you can. They're not super effective. But you can use them for your benefit. Use the ones that are specialized to keep hair straight and detangled. So that the curls loosen up.
Conclusion
It's time we'll part our ways. But not before we thank you for being with us till the end of this article. Hope you've learned how to loosen up curl pattern permanently.
Well, here's a bonus tip. You can use egg white mixed with yogurt to loosen your curls. It will take up to 3-4months for the mixture to loosen up your curls
If you have questions just comment below.
Best of luck!
Latest posts by Katharyn Riedel
(see all)