Nowadays almost every hair enthusiast is concerned about the ingredients they apply to hair. The motive is to make sure that only the good stuff is included in the hair care.
But with the seemingly growing ingredient list, it's hard to keep tabs on them. Because there are some ingredients which are hard to decide between the benefits and drawbacks.
One of them is amodimethicone. And you're not so sure of its side effects. But you've heard that you can use it if it's soluble in water.
So you're searching- is amodimethicone water soluble?
Well, no, amodimethicone is not water-soluble. This means it won't be dissolved in water. But it can be made water-soluble in special circumstances. There are other two ingredients that can be used with amodimethicone to make it water-soluble.
But to know how that's possible, scroll down to the next segment.
What is Amodimethicone And How Does it Work?
Amodimethicone is a silicone. So let's tell you what silicone is. Silicone is compared to emollient. Emollient is an ingredient that locks moisture and works as a lubricant. Though silicone has been compared to it, silicone itself is a polymer. And it can be found in both liquid and solid form.
It is widely used in hair products because it gives a shiny and glossy look to the hair. It keeps each hair strand separate and decreases tangling.
So amodimethicone reduces combing friction. But at the same time, it provides a conditioning effect and acts as humectants. It also works to prevent heat damage and locks moisture around the cuticle area.
The hair itself stays silky and smooth. Well, that's all the good stuff to hear. And the hair industry has kept highlighting these benefits. But here's a catch. Not all silicones are the same. Because there are two types of silicones.
The first one is water-soluble. And the next one is non-water-soluble silicone. So the overall impact differs for these two types. Hence the silicon-free product usage awareness arose. 
At this point, your primary concern can be which type of silicone amodimethicone is. Well, we've answered that in the next segment.
Is Amodimethicone Water Soluble?-Explained!
No amodimethicone is one of the silicones that are not water-soluble. This means amodimethicone doesn't mix with water. 
But amodimethicone can be made water-soluble under specialized circumstances. For example, if a product uses trideceth-12, cetrimonium chloride, and amodimethicone, then it would be water-soluble.
But these 3 ingredients need to be present in the same formula. That's how amodimethicone can be water-soluble. Other than that, amodimethicone alone or in any other formula is non-water soluble.
Unfortunately, not many products use all these ingredients together. So amodimethicone can be found in 99% of products in non-water-soluble form. Let's see if that's harmful to your hair.
Is Amodimethicone Bad for Your Hair?
Well, amodimethicone surely is harmful to your hair. Because firstly, it's non-water soluble. Suppose, you just bought a new hair serum. That serum has a huge fan base. So you got motivated and purchased it.
Now you've been using it but the product doesn't seem to work on your hair. And not only these, before this serum, but a few other products also didn't work as well.
Let's tell you why this keeps happening to you. Maybe the shampoo or conditioner that you're using has amodimethicone in it. So as you know amodimethicone doesn't work well with water, it sets on top.
So it blocks the product from getting in touch with the scalp. And it mostly blocks the outer layers of hair and scalp. So if you try to add any other product over it, that would remain over the amodimethicone layer.
And that makes the other products inactive as they never get to reach the scalp. 
So it's bad for your hair. Secondly, it builds up layers on the scalp. Which creates lint and dandruff on the scalp. And if you brush your hair, you may find lint in your hairbrush.
See how many problems single silicon can bring. The problem gets even more serious. Because next, dandruff turns the scalp itchy and greasy. And eventually, the hair loses volume. So you start to think that you've oily hair. But the truth is, it's amodimethicone causing problems.
And if you keep using amodimethicone for a longer period, you'll have hair fall. And the scalp will have severe irritations.
Moreover, amodimethicone is against the curly girl method. It means that the method has a big no to any sort of silicone usage. So it's against their hair rule to use amodimethicone. Now amodimethicone seems like a villain to the hair. But let's tell you when can amodimethicone be friendly.
So here are a few ways in which amodimethicone can be useful. 
Amodimethicone can be used as a heat-resistant spray for your hair. As it creates an outer layer on the hair, it can protect the hair from heat damage. 
So you can use a heat-resistant spray that has amodimethicone.
You can also use hair styling products that have amodimethicone. As it locks moisture, it will keep frizzy hair all over the head in control. So the styling would be perfect. So you won't have to skip hairstyling for amodimethicone.
How to Remove Amodimethicone from Your Hair?
Now let's assume that you've applied some products that have amodimethicone. But now what, you obviously need to wash it off. So you may want to know how to remove amodimethicone from the hair.
Well, the only way to remove amodimethicone is by washing. So you'll have to shampoo to remove it. But if you use non-sulfate shampoo then it will take 2-3 washes. After that, the amodimethicone will be removed.
But you may want to get rid of it in one single wash. In that case, you'll need sulfate shampoos. Shampoos containing lauryl or Laureth sulfates or Cocamidopropyl betaine will be the best.
So just simply wash the hair with shampoo. And the amodimethicone will be gone from the hair.
What Are The Alternatives to Amodimethicone? [5 Alternatives]
It's time we reveal some alternatives to amodimethicone. Because despite the damage, you may not be able to resist the benefits as well. 
So here are a few alternatives mentioned. These will have almost the same benefits to the hair. Some of the alternatives will do further good for your hair.
But before that here's a quick overview of the alternatives.
| | |
| --- | --- |
| Alternatives | On a level of  1-10 how close this alternative is to Amodimethicone |
| Water-soluble silicones | 9 |
| Vitamin E  | 8 |
| Argan Oil | 7 |
| Herbal Shampoo | 7 |
| DIY packs | 8 |
Now you have an idea of the alternatives. So carry on for the details.
Use Water-Soluble Silicones Instead
As we've mentioned, there are silicones that are water-soluble. So you see, water-soluble silicones will have the same shine effect on hair. But they will also get mixed with water. And they won't cause you that much damage. 
So here's a list of water-soluble silicones-
Dimethicone Copolyol
Lauryl Methicone Copolyol
PEG-8 Dimethicone
PEG-12 Dimethicone
Dimethicone PEG-8 Succinate
So look for these silicones in products. And you can have the effect just like amodimethicone. 
Try Vitamin E
Vitamin E is a source of moisture. It is known in the hair industry as a miracle ingredient. Almost every moisturizing product uses vitamin E. It can give you shiny and glossy hair.
So if you're looking for a product that would make the hair look this way, search for vitamin E. or you can apply vitamin E directly to the hair. And see how manageable and shiny the hair turns out to be.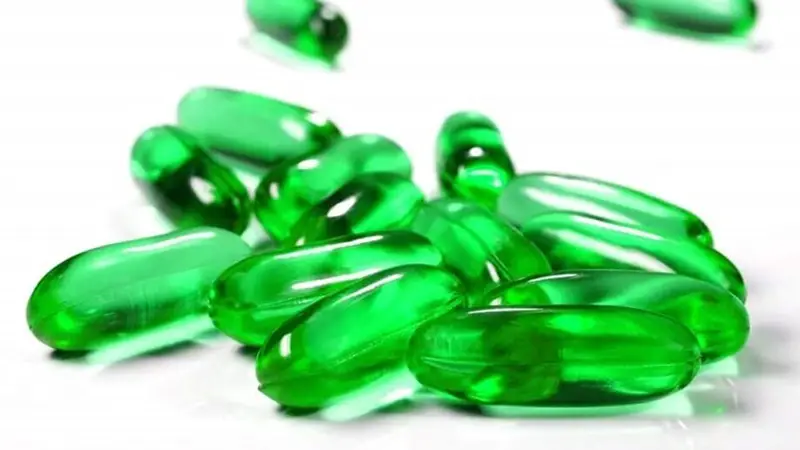 So just take 2-3 vitamin E capsules. Poke the capsules and pinch to get the extract out of them. And mix them with aloe vera gel. You need to blend them well and use them on your hair. Keep that for 2 hours. After that, wash your hair normally.
And the hair will look perfect.
Apply Argan Oil
As usual argan oil is beneficial to the hair. It not only deeply moisturizes the hair but also helps to recover damage. So you can say that it is one of the most hyped ingredients in the hair industry.
But it is quite expensive as well. So you can either buy it raw or you can look for products that use argan oil on their formula.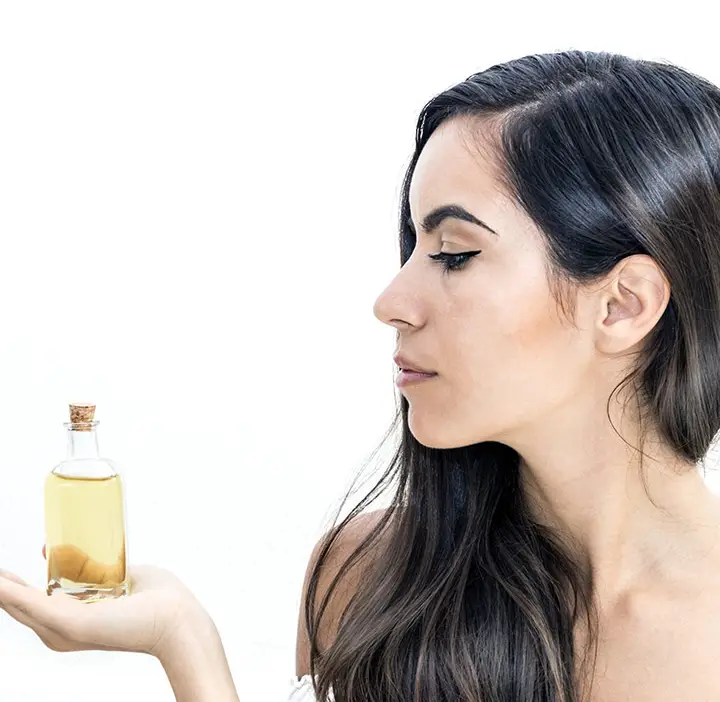 Now if you want to use the argan oil alone, here's a guideline. Pour some oil on your palm. Then massage the scalp and hair with it. You can also use a head massager. That helps with increasing blood circulation.
So you can look for these head massagers that we use.
Vitagoods Scalp Massaging Shampoo Brush 
LATME Electric Scalp Massager
Now with these, massage the hair every night before sleep. And wash in the morning. After a couple of days, you'll feel like you had a hydrating treatment on the hair.
Use Herbal Shampoo
You can use herbal shampoos instead of silicone ones. Herbal shampoos not only stop damage and hair fall but also improves hair condition.
For example, these shampoos have amla, ritha, and natural ingredients that cleanse hair. But all of these ingredients are widely used in homemade packs to improve hair growth. For example, amla improves root health and fastens the hair growth cycle. 
Apart from these, herbal ingredients like ritha, make the hair shiny. So it's quite a good alternative for amodimethicone. 
Go for DIY Packs
There's a lot of DIY options available for you. You can use them to get silky and shiny hair minus the damage. So let's share one DIY hair pack recipe with you.
Take 2 teaspoons of amla powder. Then mix it with half a cup of water and leave for 8-10 hours. Then strain the mixture and only keep the water. Now blend 2 tablespoons of soaked fenugreek seed with that water.
Now add ½ teaspoon almond oil with it. Again blend all these together. Then apply the pack to your hair. Then wait for 3 hours.
After that wash the hair normally. You can apply this once a week. And just after the wash, you'll see how smooth the hair feels. And over time your overall hair quality will be improved.
So that was all on our part. But there's one bonus tip waiting for you at the end. Go check that out. 
Frequently Asked Questions (FAQ)
Can I use black tea liquor on my hair instead of amodimethicone?
Yes you can use black tea liquor on your hair. It will make the hair more manageable. And the hair will have a reddish tint. But it's not totally an exact substitute for amodimethicone.
Can I use fresh aloe gel instead of amodimethicone?
Yes you can use fresh aloe instead of amodimethicone. But you'll have to blend it and make it more watery. So that it's easy to apply. If that sounds like a lot of work, you jaunt just rub aloe on your hair.
Is dimethicone the same as amodimethicone?
Well, both of them are silicones hence the name ends with "cone". But dimethicone is a water-soluble silicone, whereas amodimethicone is not.
Endnote
Looks like you made it to the end of this article. We hope you know-is amodimethicone water-soluble or not. Here's a bonus tip for you.
You can apply coconut milk to your hair. And the results would be almost similar to amodimethicone.
Well, you're welcome to share your queries with us. So comment down below. 
Good luck!
Latest posts by Katharyn Riedel
(see all)