If you think your nail salon doesn't have the right shade of color. Bringing a nail polish might help you out. However, in some cases, it's considered rude to bring one's own nail polish to a salon.
Some salons have policies that might not allow their customers to bring in any product with them. Though there might be some exceptions.
But the question remains, is it rude to bring your own nail polish to a salon?
Yes, it's often considered rude. There might be many reasons for that. One of the prime reasons is that the salon policy might refrain someone from bringing nail polish. Other reasons include- the decreasing value of the service, nail polish issues, and customer complaints.
These are some reasons why bringing your own nail polish to a salon can be rude. However, if you want to find out more about bringing a nail polish to a salon, read along.
Let's begin-
Is It Allowed To Bring Your Own Nail Polish To A Salon?
The answer to that question varies from salon to salon. In some of the salons, bringing your own nail polish might not be allowed. Not only nail polish- any kinds of products will not be allowed.
There are a number of reasons, you'll find them out later as you read on. But one of them is that it's considered rude. That's why bringing nail polish, though common, is discouraged.
On the contrary, there are some salons that will allow you to bring any kinds of products. However, one must inform the salon beforehand. Most of the salons usually don't mind customers bringing nail polish as long as that was discussed.
But checking in during an appointment would help. It doesn't stop with just nail polish. You can also bring nail files, buffers, orangewood sticks, cuticle pushers, and cuticle nippers.
Now, these are the reasons you might want to polish using your own nail polish in the salon. For your convenience, here's a brief overview of the matter-
| | |
| --- | --- |
| Advantages | Disadvantages |
| You'll get the perfect shade of your choice | Rejected by salon policy |
| Able to save time | Decreasing value of service |
| Maintain personal hygiene | Nail polish might have some issues |
| Avoid allergy or infections | Complaints from other customers |
Go through the rest of our segment to learn more in detail about these issues.
Why You Shouldn't Bring Your Own Nail Polish To The Salon?
Now that we know that bringing one's own nail polish to a salon is possible. The purpose of going to a salon is to get services that you can't get at home. Which makes bringing any product unnecessary.
Let us find out why bringing nail polish is discouraged. There are a number of reasons why it's considered rude to bring any kind of polish to the salons.
So, let's take a look into why you can't bring your own nail polish-
Salon Policy
There are several salons whose policy might not allow anyone to bring anything to the salon. The salon only offers services with its own products. They have more options than we do at home. Some of the salons might consider your excuse of using your own nail paint if you've informed them earlier.
They might only have a limited kind of nail design. And would not offer anything beyond those designs. As a result, they won't allow anyone to bring nail polish to the salon.
So, it's better not to use our own nail polish and break a policy.
Decreasing Value of Service
Another major drawback of bringing your nail polish to a salon is the value of the service. The authority might not allow you to use them. As a result, you'll have to use their polishes. So bringing the nail polish was useless.
You might have to pay the full amount for your nail service even if the salon uses your polish. Because the salon will not decrease the charge even if you bring in your own nail polish.
That's why the necessity to bring nail polish decreases.
Issues With Your Own Nail Product
Nail polishes tend to change their chemical solution according to temperature. Which differs from place to place. So bringing your own nail polish might not give you the outcome you were expecting. Because the nail polish might get affected and change.
As a result, the manicure might turn out bad. So, using their product is way better than bringing our own.
Complaints Of Other Customers
Even if the salon allows one person to bring their own nail polish, others might complain. Maybe they weren't aware of this rule and would have acted differently if they knew earlier.
This can create a whole new issue with the salon.
Thus, these are the reasons why you shouldn't bring nail polish to any salon.
Benefits Of Using Salon Nail Polish
Now it might not be possible to bring your own polish. So what's the harm in trying out some at the salon?
Salon nail technicians have a unique application technique. This technique itself makes the nail polish last longer. And they provide the best finishing touches to a nail. And they can do that with almost everyone.
Another benefit of using nail polish from the salon is that they provide one of the best qualities. And if you want they will let you know the chemical components of the polish if you asked.
Why You Should Bring Your Own Nail Polish To The Salon?
If you want to go to a salon soon, you might want to carry your favorite nail polish with you. Just make sure the salon approves of you bringing nail polish.
Because if they do, there are tons of benefits you'll get for bringing your own nail polish. Want to know how? Well, let's take a look at all of them-
Get The Perfect Shade Of Color
We all love having long nails. The reason we go to the salon is to have the perfect pink nail. But not every salon has the shade of pink you wanted on your acrylic nails. Or worse, the salon might get the wrong color. So, the only solution to this problem is to bring your own shade of nail polish.
This will save you the hassle of selecting a shade close to yours. With your favorite shape, you know what'll you be getting.
Saves Time
When you bring your own nail polish, it saves you the hassle of choosing a shade in the salon. You might not be able to make any decisions in that environment.
Because there are a lot of people queued up behind you. This might even decrease the manicure service quality. However, you'll see the difference once you save time by bringing your own bottle of nail polish.
Personal Hygiene Issues
There are a lot of people who are sensitive about their hygiene issues. They might not want to wear the nail polish of the salon.
That's why bringing one's own nail polish might protect you from any hygienic problems. But it's not the complete solution for this issue. That person might still have to deal with other instruments in the salon.
Avoid Allergy Or Infections
It might be that your nail doesn't react well with the polish used in the salon. The reaction might be an allergy or infection. Some chemical compounds of nail polish are usually responsible for that. In that case, proper medication can save you from a nail fungus. You might also have to visit a doctor for a checkup.
That's why, if you want to avoid such allergies or infections, it's better if you bring your own nail polish to the salon.
What To Do If You Had To Bring A Nail Polish?
Now, if you have no other choice, there is a protocol you have to follow. This is pretty common and nail technicians are quite familiar with it. Usually, people with infections, allergies, or sensitive skin are allowed to bring their own mani-pedi tools.
In this situation, the best thing to do is to let the salon/nail technician know the reasons beforehand. It's also essential to inform about the kind of product one will bring to the salon.
Because the nail techs have to find out if the top/base coat is suitable for the product or not.
There are many salon-quality top/base coats available in the market. If you want a salon-at-home experience, you can go for any of these-
Top Coats
OPI Nail Lacquer Top Coat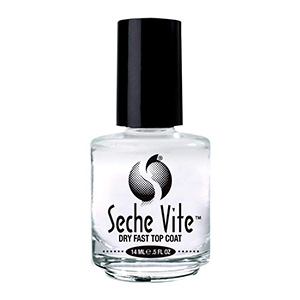 Seche Vite Dry Fast Top Nail Coat
Base Coats
Revlon Quick Dry Base Coat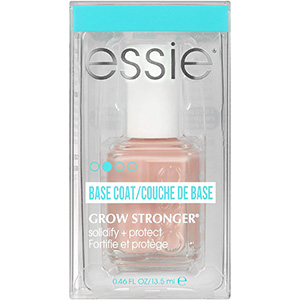 essie Base Coat Nail Polish
Just get either of the two choices. You'll feel like a professional nail tech without even going to school.
Frequently Asked Questions (FAQ)
Do nail salons thin their Polish?
Yes, nail salons thin out their polish with nail polish remover. This makes the solution diluted. Which makes the nail polish even easier to stick on the nail surfaces and dry quickly.
Can you bring your own gel nail polish to a salon?
Of course you can bring your own gel polish to a nail salon. But only when the nail salon approves it. Not only can you bring nail polish, but you can also bring all sorts of mani-pedi tools.
What should you not do at a nail salon?
The first and foremost rule of going to a salon is not to bring any food or beverage with you. This rule is strictly maintained in all nail salons. Since your fingernails and toenails will be engaged in nail services.
Signing Off
We hope we've answered your question- is it rude to bring your own nail polish to a salon? Bringing any kind of nail tool is fine as long as the salon has been informed.
Let us know, in the comments, if you were able to bring your own nail polish to a salon.
Until then, keep making your nails shine.
Latest posts by Katharyn Riedel
(see all)