So, you probably landed here asking this question, "what are some practical nail glue alternatives? 
There are various nail glue alternatives you can find. These include adhesive tape, nail glue strips, nail wraps, nail glue pens, and nail glue wraps. The type you use depends on your preferences and the results you expect. 
This guide helps identify all you need to know:
Best Nail Glue Alternatives on Amazon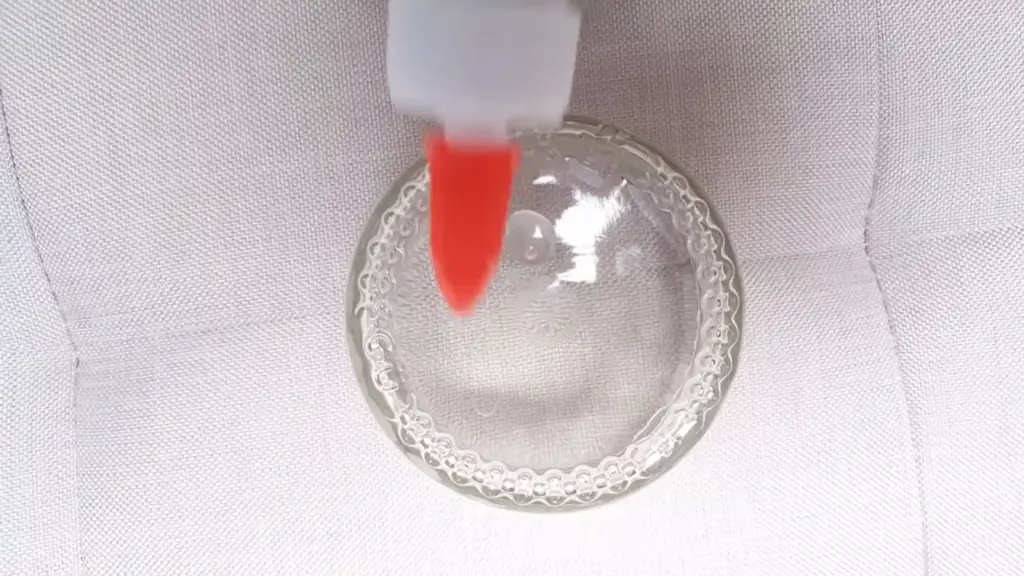 We made things convenient for you by researching the best nail glue alternatives on Amazon. 
We picked the products based on factors like average reviews, user experience, and brand presentation. Here is the list, and the guide below offers insight into each product:
Alternative #1. Adhesive Tape 
Adhesive tape is an excellent alternative to using regular nail products. It is easy to use and provides an excellent strategy for setting your nails in place. They are also ideal if you are allergic to nail glue alternatives.
Plus, you won't have to deal with the traditional mess associated with nail glue. Adhesive tape also offers an excellent alternative for people who want tidy and healthy nails. They are also easy to remove using products like soap and water. 
However, unlike nail glue, adhesive tape doesn't provide longevity. Many use them only as short-term solutions or when you might be removing your nails after a few hours. Applying adhesive tape is simple:
Start by prepping your nails by filing and pushing the cuticles back.
Buff the nails, and let the nail tab stick first.
Then, clean it using some acetone, and set one side of the tab to your nail.
Remove the film covering the other side of the tab, and then press on the top section. 
You will also find different adhesive tape colors and sizes. Some benefits of adhesive tapes as nail glue alternatives might include:
Requires a lesser amount of chemicals.
Easy to use compared to nail glue and easy to apply.
The tape also works well to seal wraps, 3D art, and tips. 
Adhesive tape is more affordable than nail glue.
PRO TIP! Look at this Youtube video that sheds more light on the topic. Here is the link: FAKE NAILS TUTORIAL – How to Apply using Adhesive Tape || Affordable Fake Nails from Shopee Review
Alternative #2. Use Gel Polish as Nail Glue 
Contrary to what you might think, gel polish works well as a substitute for nail glue. One reason is that it hardens when cured to become an adhesive you can use to set your press on nails. 
The benefit of gel polish over adhesive tape is it has a stronger bonding quality and longevity (with the right care, of course!). 
The drawback is that gel polish can be messy, and using it as an adhesive depends on the color of your press on nails. That is because the gel polish will require light to harden as required.
Some benefits of gel polish include:
It's easy to apply and offers longevity.
Gel polish also has the same bonding properties as nail glue.
It also requires a relatively small amount of time for the bonding process. 
Alternative #3. Use Acrylic Mixtures 
Like gel polish, acrylic mixtures can also be used as a substitute for nail glue. Acrylic mixtures are a mix of liquid and acrylic powder used to form nails but can be used to adhere press-on nails to natural nails.
Expect the acrylic mixture to have the same longevity benefits as gel polish. That is because it can last long as 20 days, especially with the right manicuring approach.
However, be careful because it can also be harmful to your nails without the right usage approach. One other drawback of acrylic mixtures is that they also tend to be difficult to apply, especially if you are new to the process.
How to Make Homemade Nail Glue without Glue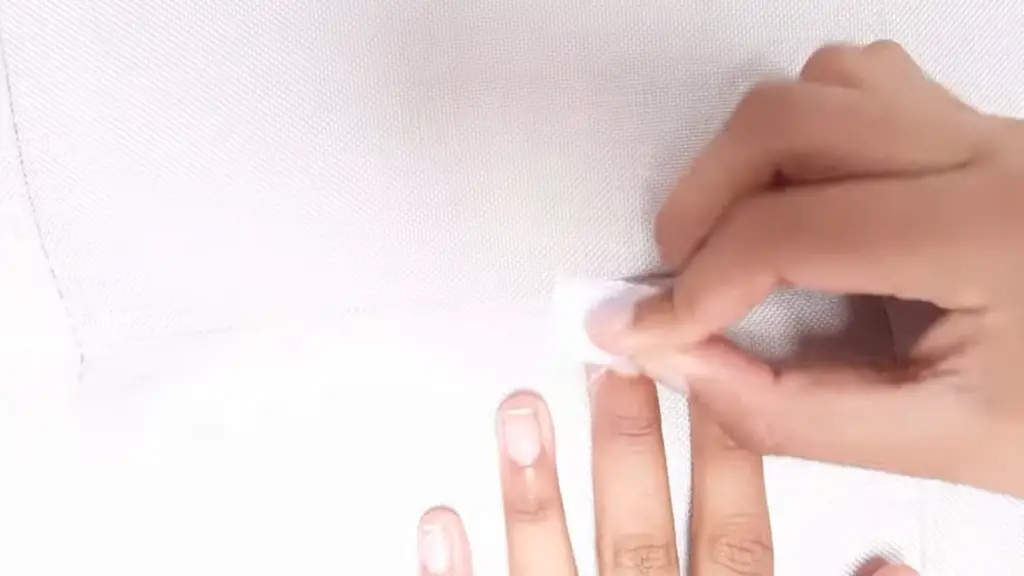 Another nail glue alternative you should consider is homemade glue (it's easy to make!). We have identified the products and steps you need for this process. Here it goes:
Items Required 
Steps Involved
Get equal portions of the nail polish and PVA glue. Mix them together to produce a glue-like paste.
Next, add some rubbing alcohol to your mixture, and whisk until it forms a consistent paste.
Apply the glue to your nails, and press it gently on your nail bed.
Let it dry before you can apply any additional nail polish.
PRO TIP! It's not possible to make nail glue using water and flour! You need glue to make homemade glue.
What Nail Glue to Use for Fake Nails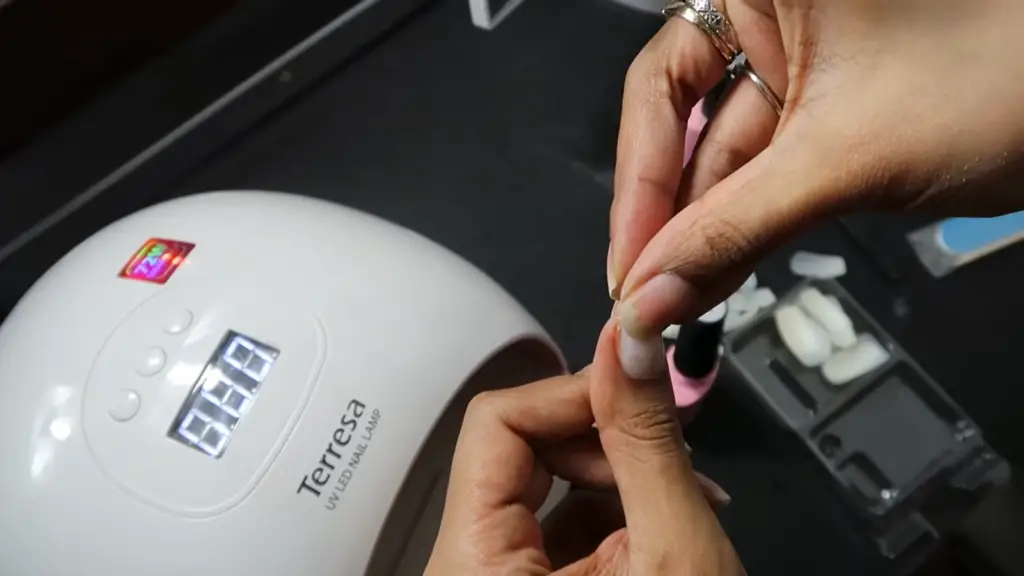 Are you asking about nail glue alternatives because of past experiences with such products that were unproductive? Well, we are a step further because we researched for some top substitute glues you should try. Here are some of them and links to Amazon pages:
What are Some Reasons for Using Nail Glue Alternatives?
There are various reasons you might want to use nail glue alternatives including
Nail glue is difficult to remove, and can sometimes cause damage to the nail. Some of these brand products contain harmful products like chemicals that can damage the nail bed. The damage can be significant if you fail to use nail products correctly. Or, it can also occur when you use these products for extensive periods.
Nail glue can also be toxic and cause allergic reactions. Once again, the chemicals in nail glue can sometimes be powerful and cause damage to the nail or finger. It can also have a pungent smell, which can trigger breathing complications.
Using nail glue is challenging. There are various steps involved in using nail glue correctly. You need products like acetone, nail polish, and strengtheners. It's also important that you take well-timed breaks from using these products for the best results.
It's difficult to store nail glue, and it often requires frequent replacement. The only way to solve this issue is to have an extra supply of glue for convenience. However, this also means that you have to use more of the product, which is harmful to the nails. 
PRO TIP!
Frequently Asked Questions (FAQ)
Is There a Substitute for Nail Glue?
Yes, there are various substitutes for nail glue. The common ones include adhesive tape, gel polish, and acrylic mixtures. The best type depends on your preferences and the results you expect for your nails.
How Do You Make Homemade Nail Glue?
The best way to make homemade glue involves mixing PVA glue and clear nail polish. We recommend you use a cotton swab stick for this process. Then, apply the nail glue to either attach the artificial nail or hold the broken nail as one.
Can I Use Super Glue as Nail Glue?
No, it's not possible to use Super Glue as Nail glue. It's not possible to use super glue on the body because it contains harsh chemicals, and bonds permanently to the nail. Use glue products recommended for the naIl instead.
What are The Side Effects of Using Nail Glue?
There are no major side effects of using nail glue, other than you have to be careful when using it. You have to take well-timed breaks from using the product. You also have to ensure you avoid poor-quality nail glue products.
Are Nail Glue or Adhesive Tabs Better?
Both nail glue and adhesive tabs have equal benefits for users. Each is easy to apply and often manufactured using high-quality products. The key to using these products is to make informed choices when buying.
There are various nail glue alternatives you can find out there today. The ideal type depends on your preferences and the nail care results you expect. Choosing the right product, and using it well is the key to optimal nail health.
Latest posts by Katharyn Riedel
(see all)