Protein treatments help weak hair become soft and strong. They also play a big role in straightening your hair. Thus, choosing the right one is crucial. Otherwise, your hair will get more damaged and weak. 
So, what are the common dissimilarities between Nexxus emergencee vs aphogee? 
Firstly, Emergencee is cheaper than ApHogee. Also, it's easier to apply than ApHogee. However, it can be harsh on hair. But it stays longer than Emergencee. Furthermore, you have to get Emergencee treatment more often than ApHogee. Lastly, Emergencee might not be 100% cruelty-free like Aphogee. But ApHogee has sulfate in it, unlike Emergencee. 
Now, let's not stop here. You have to know more if you want to pick one protein treatment. This involves cost, how it's applied, etc. So, to help you out, we've discussed all the key differences between them. 
Therefore, let's start getting to know the two- 
Nexxus Emergencee or Aphogee: Short Comparison
Nexxus Emergencee and ApHogee are known as protein treatment products. They make your weak and damaged hair strong and healthy. 
Just how keracare or mizani does the job. But protein treatments are better in this field. 
However, you can't use both treatments at once. Thus, here's a short comparison that can help you pick one- 
| | | |
| --- | --- | --- |
| Factors  | Nexxus Emergencee | ApHogee |
| Cost  | Slightly Cheaper  | A bit more expensive |
| Strong or weak treatment | Weak  | Strong  |
| Hair damaging risk  | Doesn't damage hair  | Can damage hair  |
| Easy to use or not  | Easier to use  | Difficult to use  |
| Cruelty-free  | Not clear  | Yes |
| Sulfate-free  | Yes | No |
| Longevity of effect  | Less  | More  |
| Product longevity | Less  | More  |
| Color-safe | Yes  | Yes  |
So, these were some basic differences between the two. But still, this isn't enough to get you to a conclusion. Hence, it's best if you keep reading!
One Similarity between Nexxus Emergencee and ApHogee
As you can see, the products aren't that similar to each other. But there's one thing that's common for the products. That's regarding the products being color-safe or not.
Now, if you don't use color-safe products on your colored hair. Then you'll surely see the color fading away. Therefore, it's necessary to get a product that's color-safe, if you have dyed your hair. 
ApHogee is absolutely safe for dyed or colored hair. It's also made to protect the color. However, according to stylists-
It's best to use the protein treatment 1-2 weeks after you color your hair. This way the color fades less. 
The brand Nexxus Emergencee is also known to be color-safe. They have stated that all of their products are suitable for all types of hair. So, you won't see your hair color fading away too much. 
Aphogee and Nexxus Emergencee: Detailed Comparison
Now, it's crucial to go into the details. That's why we've broken down the differences. 
Thus, let's check them out-
Which One Is Cheaper?
To be honest, there isn't that much price difference between these two products. A 16oz ApHogee Protein Treatment costs about $28 on Amazon. While the price of a 13.5oz Nexxus emergencee is around $20. 
But the prices can vary depending on different factors. For example, you'll need to buy a moisturizer for Emergencee and a deep conditioner for ApHogee. 
So, the price of the two can go up or down. Sometimes the cost for the two treatments can be the same. 
Which One Is Easier to Use? 
Nexxus is much easier to use than Aphogee. Why is that? 
Well, ApHogee is a two-step protein treatment. After applying it, you have to heat dry the hair. This way the treatment sets into your hair. 
Once the treatment gets hard, you have to gently wet and rinse your hair. Lastly, apply the ApHogee balancing moisturizer. Then let it sit for 2 minutes and wash your hair again.
On the other hand, you don't have to heat dry your hair after using Emergencee. Using a good moisturizing conditioner afterward might not always be needed. Therefore, you'll save more time and effort. 
Also, this is one of the reasons why it's best to not do the ApHogee treatment at home. 
Can Any of the Products Make Your Hair Dry?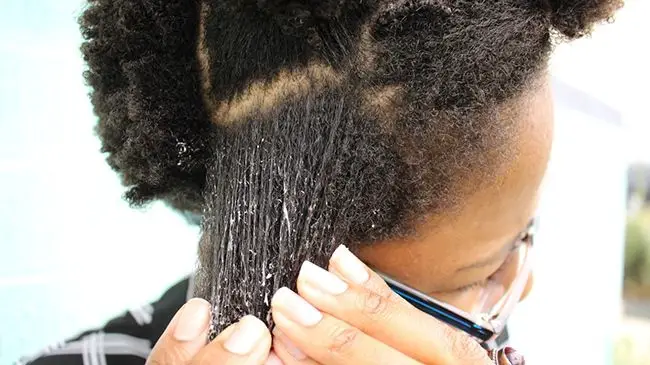 Now, sometimes protein treatment can be quite harsh on your hair. For example, ApHogee is a strong dose of a protein treatment. After applying it, heat drying is a must. 
Also, throughout the procedure, you'll feel your hair getting hard. This happens when the formula starts to sit. Sometimes even after rinsing your hair, it might seem dry. And this type of hair can easily lead you to tiny broken frizzy hair on top of your hair. 
That's why deep conditioning afterward is necessary. This way you'll have soft, strong, shiny hair instead of dry. 
You can use Nexxus Humectress for deep conditioning. Or another product that deeply moisturizes and conditions your hair. By the way, you can also use the ApHogee shampoo and condition with protein treatment for good results.
On that note, here are some commonly preferred deep conditioners-
Pattern Intensive Conditioner for Tight Textures
Nexxus Humectress Conditioner For Dry Hair 
So, these are some deep conditioners to use after ApHogee protein treatment.
Also, if you are getting your hair done by your salon, you don't need to worry! Because they'll do a deep conditioning treatment afterward. Once you're done with the conditioning, your hair will definitely feel and look super healthy.
Now, Emergencee isn't as strong as Aphogee. Plus you don't have to heat dry your hair as well. Hence, there isn't much chance of your hair getting drier than it is already. But you'll have to get a moisture treatment after using it.
So, clearly, ApHogee can sometimes be harsh on your hair. But a little extra effort with deep conditioning will fix the problem. 
Which Product Carries Sulfate? 
Having a sulfate-free hair product is important. Because high levels of this chemical element can cause hair breakage. You might even go through hair falling and smelling problems. 
Now, Nexxus Emergencee is totally free of sulfate. Therefore, you can apply it to your hair without hesitating. 
However, ApHogee Two-Step Protein Treatment has magnesium sulfate in it. Well, to be honest, it shouldn't be a shock. Because the treatment is actually super strong.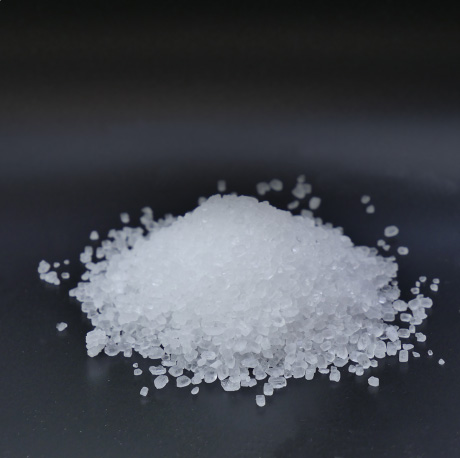 But magnesium sulfate is not a bad sulfate. It's actually known as Epsom salt and is good for greasy hair. The salt also enhances curls and makes your curly hair look healthy. Epsom salt bath is useful for taking care of hair and skin too.
But there's a catch-
Magnesium sulfate can still dry out your hair. The possibility of drying is much more if you already have dry hair and thin hair. Maybe this is the reason why- some complain ApHogee makes their hair dry. 
How Long Does the Effect of the Products Last? 
Now, yes, ApHogee might be drying. But its effects last longer than you can expect. For example, the after-effects are much more noticeable. 
The effects of properly using ApHogee Two-Step Protein Treatment are soft, silky, and straight hair. Plus your hair will become stronger than before. Thus, it'll stay healthy and damage-free.
On the other hand, Emergencee is not as drying. But the effects of the treatment lasts for about ⅓ to ½ that of ApHogee. 
You might think that heat drying can make your hair look healthier for a longer time. But by doing so, Emergencee still doesn't last longer than ApHogee.
Which One Has to be Used More Often? 
Lastly, it's important to know how many times you can use a hair product. Because too much of any product can seriously damage your hair. 
So, as ApHogee is stronger than Emergencee, you don't have to use it much. Applying ApHogee once or twice a month is enough. 
On the contrary, Emergencee is a weak treatment. Plus the formula is more liquidy than ApHogee. Thus, you have to apply it once every 1 to 2 weeks. 
Now, you can get another important factor through this info. And that is- ApHogee as a product lasts longer than Emergencee.
Which of The Products Are Cruelty-Free? 
Using cruelty-free products is a must. Because promoting brands that test their products on animals is a crime itself.
Now, ApHogee is known to be 100% cruelty-free just like Aveda and Aura shampoos. This American brand states that they know the lives of animals matter. 
Nexxus Emergencee has also mentioned the same. They insist that they're cruelty-free as the parent company of Nexxus is Unilever. 
And Unilever has urged that they don't do animal testing. Instead, they're trying to end the testing. 
However, according to Cruelty-Free Kitty, Nexxus tests on animals. And they do it themselves or through thirty parties or their suppliers. 
Now, that's a bummer, right? 
Nexxus Emergencee Vs Aphogee: Who Takes the Win? 
Now, who is the winner?
Well, it's up to you to decide! 
But to help you out a bit, we shared our opinions regarding these two-
First of all, if your hair is really damaged and you need something stronger. Then we suggest going for ApHogee. With this type of hair, it's best to seek help from professionals. Because doing it yourself can make the hair more damaged. 
Moreover, as you know Nexxus isn't cruelty-free. Hence, if you have a soft spot for animals, ApHogee is your only option. Furthermore, you don't have to use the product too often which saves time, effort, and money. 
On the other hand, if you feel like using ApHogee will dry your hair more. And you can't also afford deep conditioning treatment. You should pick Nexxus Emergencee. 
Either way, your hair will start getting better!
Frequently Asked Questions (FAQ)
How to use Nexxus Emergencee?
Firstly, remove any excess oil from your hair with a shampoo. Then apply Nexxus emergencee to protein treatment to your hair. Make sure to cover all of your hair with it. Then keep it till it gets hard. After that, rinse the treatment with water. You can shampoo your hair again if you want. Lastly, remember to use a conditioner for moisturizing your hair.
How long to leave in ApHogee Two Step? 
After applying ApHogee, you don't have to leave it in for long. You need to keep it in your hair till it has hardened fully. The whole process takes 10 minutes with your heat dryer in a medium setting. And you'll have to wait 5 minutes if the setting of the heat dryer is high.
Do I have to deep condition after ApHogee Two Step Protein Treatment? 
Yes, you have to deep condition after using ApHogee. Otherwise, you'll be left with dry hair rather than the soft hair you desired. Thus, always use an intensive or deep conditioner afterward.
Final Words 
Well, that's basically it! We tried our best to explain the differences between nexxus emergencee vs aphogee. Hopefully, you have made up your mind. 
Also, a piece of advice- 
Use Nexxus emergencee protein treatment with the Nexxus shampoo and conditioner. This way you'll get the best results. 
Now, remember to keep us updated! Also good luck with taking care of hair!! 
Latest posts by Katharyn Riedel
(see all)