Booking a trip to the salon to remove your gel nail polish is sometimes a hassle, especially if you just want to spend the day at home. Therefore, this means you have to find ways to address your nails DIY. 
Most of the time, you probably have experienced the urge to pick, rip or bite off nail polish as the first at home solution for your needs. 
Though it's a strong urge when you want to remove gel polish on toenails at home, you should "AVOID" such habits it at all costs. The reason is that peeling of your nail polish will usually cause damage to the nail bed. 
Instead, use this in-depth guide on how to remove gel polish on toenails at home.
Ready, let us dive right into it:
How to Remove Gel Polish on Toenails at Home with Acetone
While it's possible to remove gel polish on toenails at home without acetone, you have to realize that it's a step by step process including:
Step#1. Grab Everything You Need First 
Before you can start learning how to take off gel nail polish at home, you have to get all the right resources. Here is a basic description of some suggestions and their product links:
Step #2. Get into The Right  Environment
Acetone is a potent product and you have to work in a spacious room to avoid over exposure to your breathing system. Surprisingly, it's also one of the best techniques for how to remove gel nails quickly. 
You also have to set aside some time to ensure you can complete this process without damaging your nails. On average expect to take up to 20 minutes in removing the nail polish products.
Step #3. Get Out the Nail File 
The next step is to get your nail file and use it to break down the top layer of polish. However, be careful with this process so that you dont file all the nail polish from your nails. 
Instead, realize that this is just a process of roughing up the topcoat, so be patient. Once, it's complete blow off any accumulated nail grains so your nails become clean again.
Step #4. Protect Your Fingers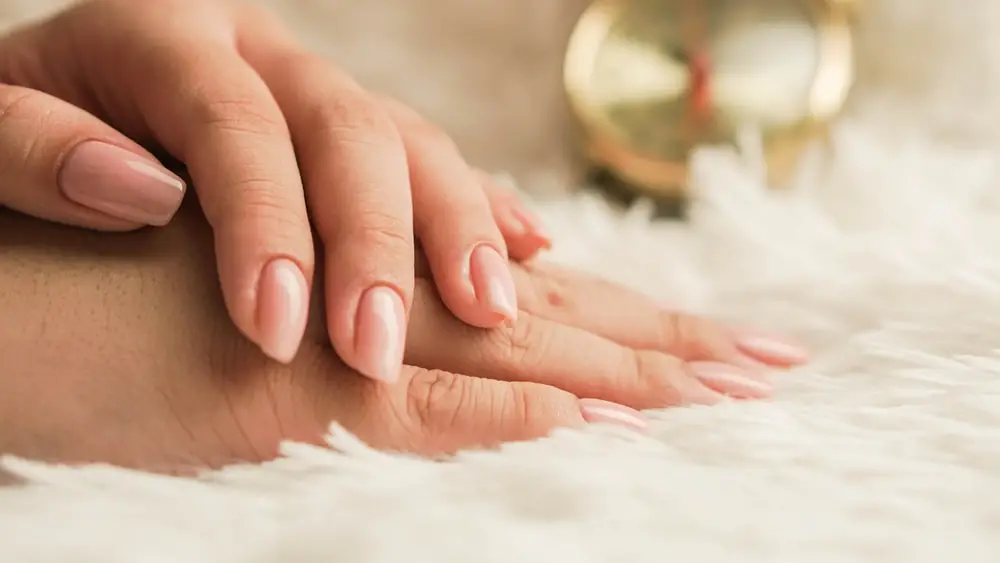 Artificial nail products can be harsh on the skin, especially if you use them regularly. It's why we recommend that you protect your fingers at this point to avoid causing any further nail damage. We recommend using cuticle oil or thick cream for this process.
Step #5. Use Some Cotton Balls
Acetone based products make up for one of the best resources you can use to remove gel polish. You also have the option of learning more on how to remove gel polish with nail polish remover. 
Fortunately, using a gel polish remover involves pretty much the same steps you expect when using acetone. Get a container, and use it to soak the cotton balls. You can add some cuticle oil to the set-up to help reduce the effect of the acetone. 
Using cotton balls is the ideal solution because it's the most relevant solution for cleaning nails. While you might though of using cotton pads, avoid doing so because they often dry out fast. 
So, how long should you soak gel nails in acetone?
Expect to soak your gel nails in acetone for up to 10 minutes because the adhesive that glues it to the skin is strong. After using acetone, soak your nails in some cuticle oil, and let it rest for a few minutes before re-working them again.
Soak up the cotton balls entirely in the acetone, and avoid using the types that contain moisturizing ingredients.
Why? 
It's because such ingredients will reduce the ability of the acetone to break down the nail polish significantly. Then, use each cotton ball to dap across your nail bed repeatedly until the nail polish comes off. Use a fresh piece for each nail to avoid making your nails messy.
How to Remove Nail Polish at Home Without Acetone + 5 Product Alternatives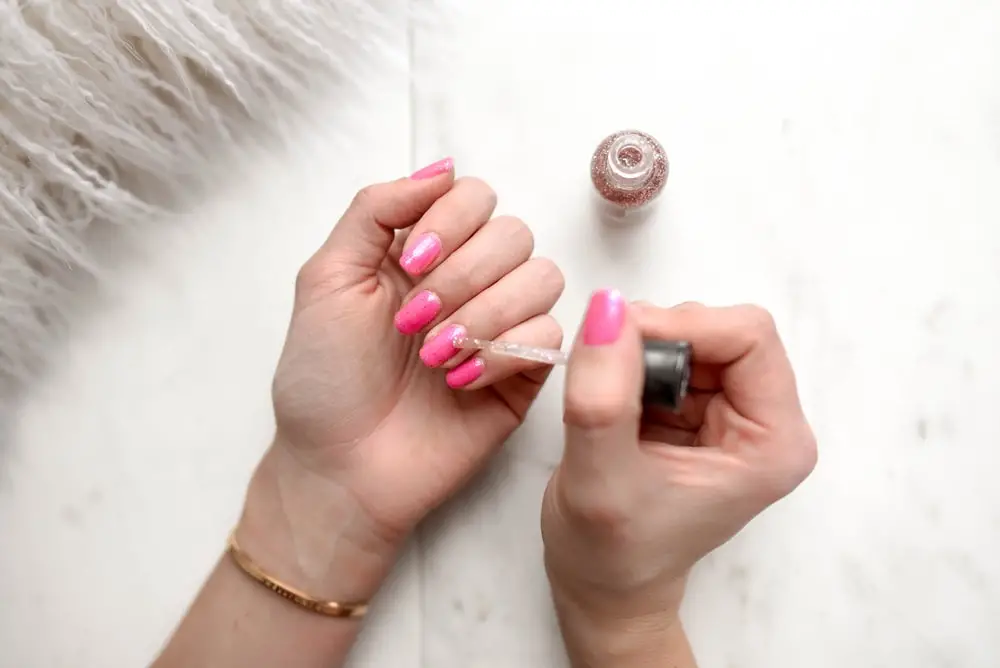 You can remove nail polish at home without acetone in various ways. Using non-acetone removers might be a gentler approach, but it often requires cautiousness because it's potent. 
However, before you start any removal process, consider setting your nails in some water first. 
Why?
It's because the water will help soften your nails and make it easy to file beforehand. Here is the list of some of the nail polish remover products we also recommend:
Alternative #1. Use Rubbing Alchohol
Surprisingly for most nail care product users, rubbing alcohol and sanitiser are two of the most effective resource for nail polish remover. 
Similar to the steps we identified for acetone, just set the product on some cotton balls, and use them to clean your nails. You use the same techniques as you would for how to get gel polish off toes with acetone.
Some alcohol-based perfume products have also been effective for this process. However, the scent can sometimes be overpowering, which is why we have included it in the list of possible alternatives.
Recommended Product: Amazon Brand – Solimo 99% Isopropyl Alcohol For Technical Use,16 Fl Oz
Alternative #2. Vinegar and Orange Juice
Citrus-based products such as orange combined with vinegar are also exceptional for removing nail polish at home. 
Mix an equal amount of vinegar and orange juice. Then, dip the cotton balls, and use them to clean off the nail polish from your fingers. 
If you dont have oranges around, consider using any other citrus-based products such as a lemon. For those who have come across how to remove gel nail polish with sugar – it mostly occurs through citrus-based juices.
Recommended Product: Pompeian Gourmet Organic Red Wine Vinegar,
Alternative #3. Hairspray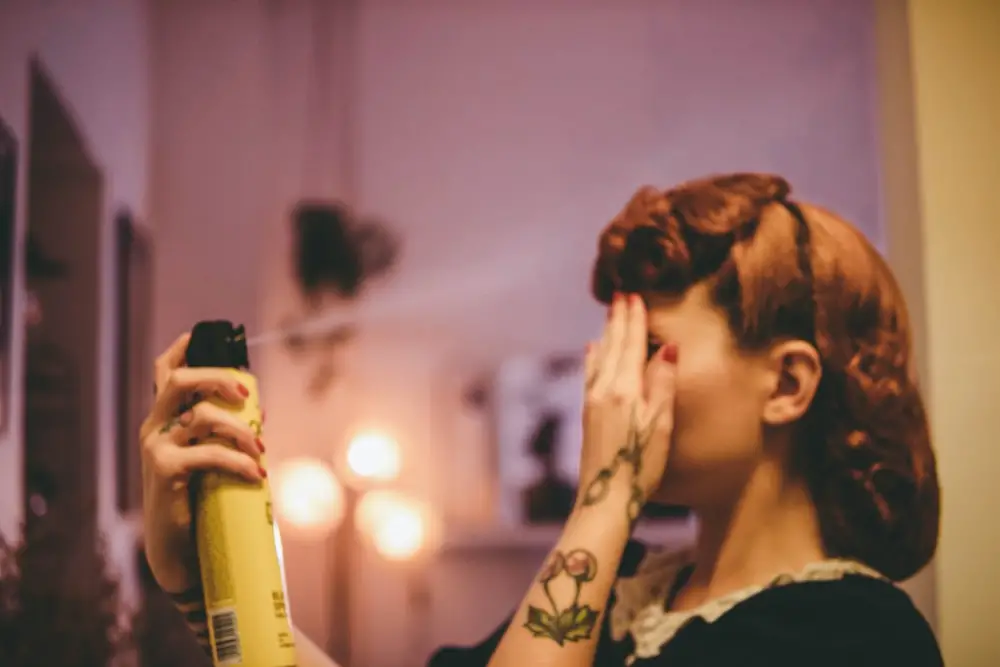 Have you ever come across anyone recommending hairspray to help remove nail polish? Well, this statement is "TRUE!" 
The steps in using it involve using a cotton pad, or clean cloth to soak the hair spray. You should then set it on your nails, and use it for the cleaning process. 
It's also a helpful resource for when you experience complications such as spills of nail products at home. The reason is that the hairspray works wonders for cleaning the fabric or material on your carpet with discolouration issues. 
Recommended Product: John Frieda Frizz Ease Dream Curls Daily Styling Spray
Alternative #4. Soy-Based Removers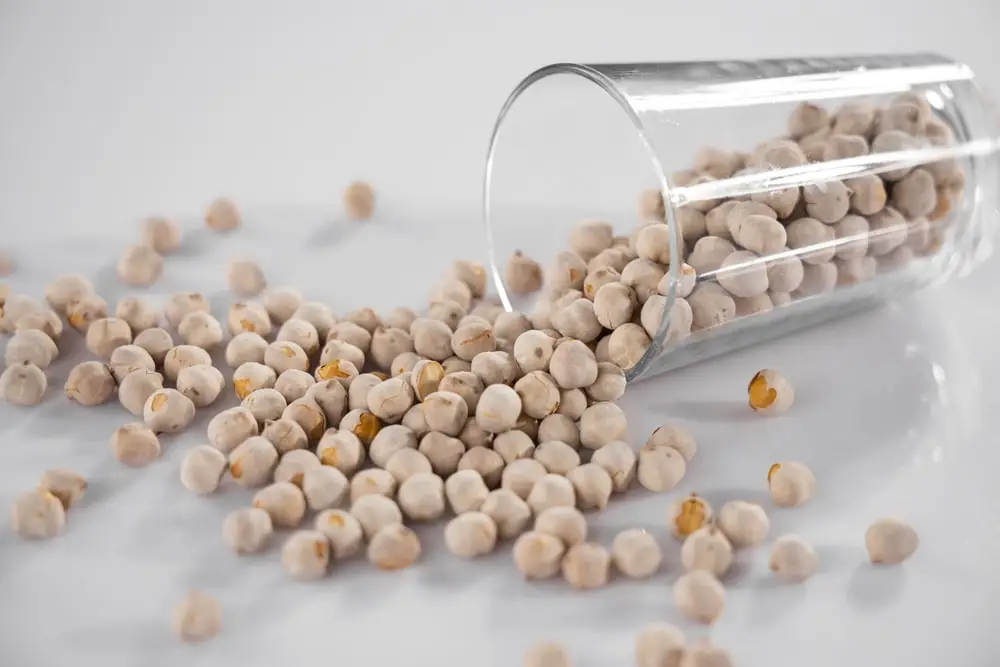 Soy has become a popular resource in producing non-acetone nail polish removers. The reason it's common is that it helps to soften nail polish. Acetone is a solvent that dissolves in nail polish. 
While soy-based removers are common, they are still gentler alternatives for nail care purposes. You may have to wait for up to 40 seconds after applying the remover before you can clean your nails using a cotton pad. 
Recommended Product: ella+mila"Soy Nail Polish Remover" | Non-Acetone & Alcohol-Free
Gel Polish Post Removal Care Tips 
Once you have removed the nail polish using your preferred method, ensure you follow up with some nail care procedures. 
Rubbing alcohol and hand sanitiser can dehydration side effects on the nails, and the skin area around it. Therefore, get some cuticle oil and use it to moisturize your nail first.
Recommended Product: Dynarex Alcohol Prep Pad Sterile,
However, caring for your nails doesn't necessarily mean that you have to use several products to achieve the best results. 
You just have to hydrate your hands using the products we have mentioned above, and you will be okay. 
Remember to also maintain the right diet for strong and healthy nails. All these tips also apply for when you want to remove gel polish from toenails.
Frequently Asked Questions (FAQ)
How Do You Get Gel Polish Off Your Toenails?
The best way to get gel polish off your nails is to use an acetone-based nail removal product and some cotton balls. You can also use home products such as hairspray, vinegar, and perfume.
How Do You Get Gel Polish Off Your Toes At Home?
You can get gel polish on your toes at home using acetone or any other alcohol-based gel polish remover, such as perfume. You might also need some cotton balls and some cuticle oil to help moisturize your nails.
How Do You Get Gel Nail Polish Off Your Toes Without Acetone?
You can get gel polish off your nails by using alcohol-based products at home, such as hairspray or perfumes. However, be careful when using these products, especially in the long term perspective. Over usage can lead to the breakdown of the nail bed.
What Household Stuff Can Take Off Gel Nail Polish From Toes?
There are various types of household products that you can use to take off gel polish from the toes. Common examples include hairspray, perfumes, and alcohol. However, you must be careful when using these products for the best results.
How Do Salons Remove Nail Polish?
Salons remove nail polish using an acetone-based or nail lacquer polish remover. The nail technician might also recommend various other nail care techniques, such as the use of cuticle oil. All in all, salons are excellent for nail care procedures. 
How To Get Gel Polish Off Toes Without Drill?
The best way to get gel polish of toes without a drill is to use acetone based pads or liquid type. You may also have to apply cuticle oil to help restore the structure and overall health of your nails.
It's good that you have ventured to learn more about how to remove gel polish on toenails at home. You have to be careful with your approach, because most of this process should focus on your nail health. You will notice this process becoming simpler each time with a few simple tries.
Latest posts by Katharyn Riedel
(see all)