While speaking to a nail tech seems simple, sharing your preferences or ideas is sometimes challenging. You often find yourself leaving the salon with nails that didn't turn out as you had expected.
Like many other nail product users worldwide, it's sometimes challenging to determine what to tell the nail tech to get what you want.
Join us as we answer this question and more in this guide:
How Do You Tell Your Nail Tech What You Want?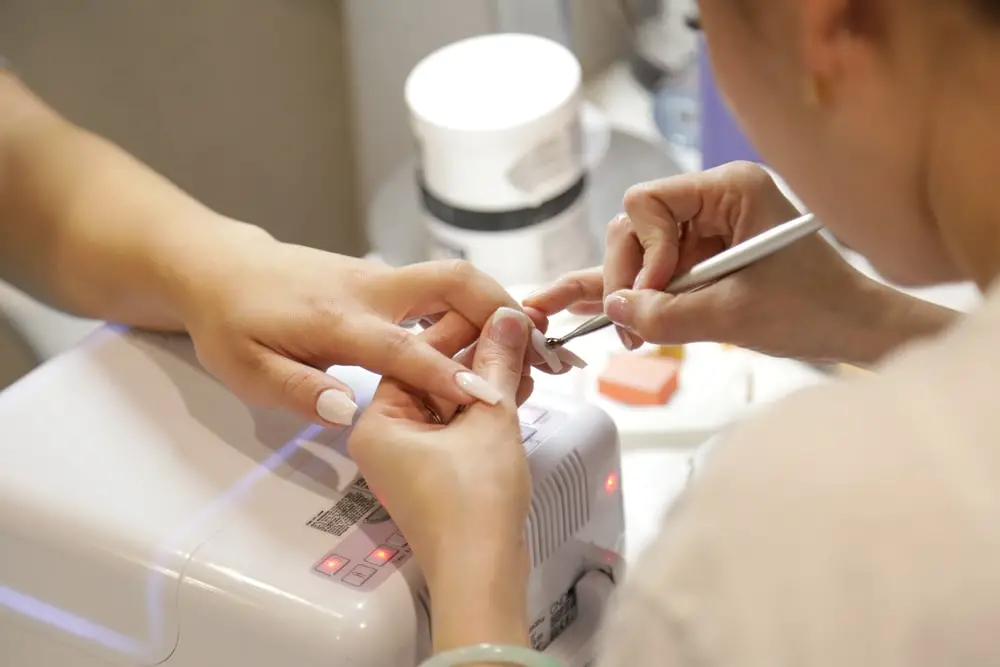 Source: Unsplash.
The first thing in telling your nail tech what you want is determining your needs. You have to research nail design or polish ideas that might have piqued your interest ahead of time. Be open and explain all the relevant details about your nail care issues during your appointment.
Here are a few additional other details to consider when asking for a nail tech service:
Detail #1. The Type of Nail Service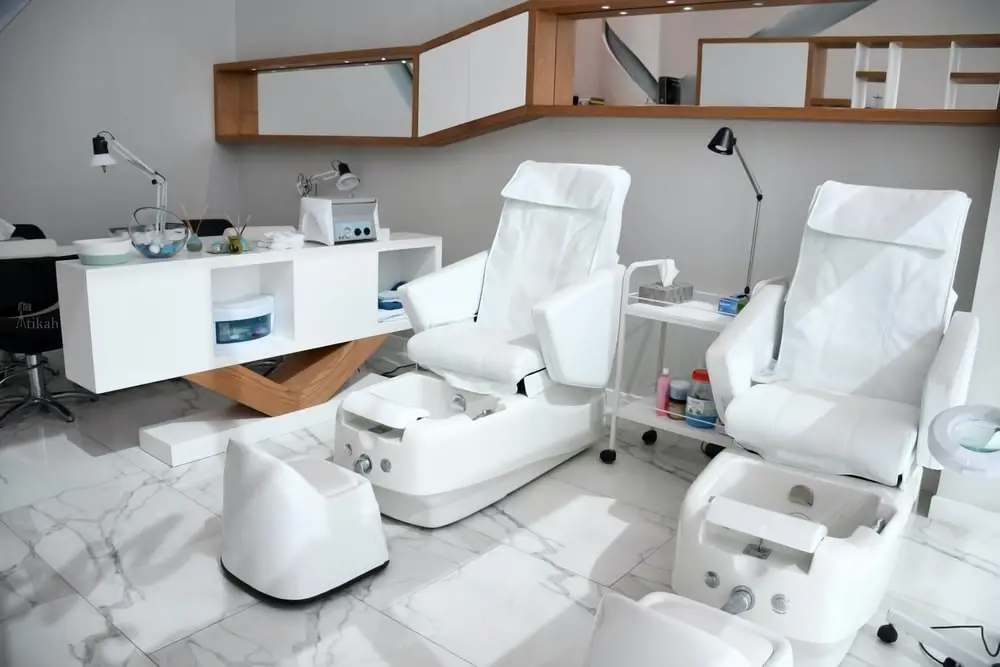 Source: Unsplash.
You have to be transparent and concise about the technician's nail service you might require. There are various services that nail techs provide, so you have to gain insight into most of them for the best results. It will make it easy for the technician to determine the ideal nail service for your needs.
The common you can find at a local nail tech service includes:
Gel nails: these refer to nail products that the nail tech applies to your nails directly. It can involve using an extension that sits on your nails and usually involves a few simple steps. These include the application of a base, color and topcoats. Each coat has to go through a U.V light, which helps to improve the quality of the finish.
Polygel nails: these refer to nails that feature the characteristics of both gel and acrylic nails. Usually, nail techs apply them in the form of gel, which they set on the polish layer on your natural nails. The nail tech might also have to apply additional polish in the form of a topcoat.  
Manicure: a manicure refers to a beauty treatment that people use for nail and hand care purposes. Its goal is to help improve your hands' natural appearance and appeal. During this process, the nail tech will perform procedures such as cutting, filing and shaping. It can also involve pushing back the cuticles and cleaning the nails using acetone.
Although this list is not exhaustive, it gives you a peek into what you can expect during a nail tech service. You have to determine the specific services you want and the possible steps or cautions to consider. 
Detail #2. Shape 
The nail technician will probably ask about the shape you prefer for your nails if you are getting nail extensions. There are various nail shapes, with the common ones being the round, stiletto, almond and square types.
Remember to research for any possible shapes suitable for your needs ahead of time. Ensure you also consult with the nail tech for advice on recent trends for you to consider.
Detail #3. Color 
Source: Unsplash.
Choosing the right color at the salon can seem challenging, especially when surrounded by many unique options. While you can pick a suitable color at the salon, you should research a suitable idea ahead of time.
You just need a general idea of the perfect color for your needs. If you are having trouble choosing a suitable idea, consider researching social media or Pinterest platforms. We also suggest you blend it with matching glasses or outfits for a coordinated look.
Detail #4. Design
You can pick various nail designs, and the best type depends on your preferences. Whether a free hand design or glitter, it's good to learn more about your options before getting to the nail tech. 
Ensure you communicate your preferences with the nail tech and perhaps ask for some of their previous projects.
How to Find A Good Nail Tech 
You have to consider various factors to find a good nail tech. Here are some of them:
Tip #1. First Impressions are Crucial
First impressions are crucial when you want to choose a nail tech. The moment you interact with your nail tech should reveal insight into the services you can expect from the nail tech. The truth about nail salons is that you never know unless you try the services first.
Usually, a good service provider goes the extra mile to make a good impression on their clients. The process can involve staff members who rush to greet and welcome the client.  You can also contact the service through phone calls to gain more insight on ways to choose a good nail tech.
Tip #2. Hygiene 
The atmosphere you experience in a nail tech setting is also crucial. Factors such as the decor, music and magazine collection are vital resources to consider. However, while these first impression details are the first people look for, we recommend you avoid judging a book by its cover.
Instead, we recommend evaluating your preferred salon based on other crucial value factors such as hygiene. The presence of resources such as gloves, sanitisers, clean water, and workstations are all crucial.
Tip #3. Your Nail Tech's Professionalism
If you finally found a setting with a friendly and clean atmosphere and then decided to get a pedicure, it's crucial to evaluate the nail tech's work. You may have to ask a few questions in response to this issue. 
A good example would be, "is the nail take concerned about your comfort levels? Or are they concerned about explaining the process to you? Or, do you experience the dreaded my nail tech keeps cutting issue? All these questions will help you determine the professionalism of your nail tech.
Regardless of the nature of the nail tech's service, you must choose the service based on how it works. However, not all comfort factors in nail salons are set in stone. Instead, focus on how the nail tech works to make you comfortable and provide practical services. 
Tip #4. Patience is Crucial
Congratulations if you have made it through the pedi and are now considering a manicure. You have found a good nail salon, and it's good for you to start fostering long-lasting relationships. 
However, be keen on other relevant factors that will determine the quality of the professional relationship you have with the nail tech. Some services often have different staff members to work on different clients. 
Some might be outstanding, while others might provide below-par services. So, be patient, and get services across the nail tech board before settling on a specific service provider. 
What Do You Ask For When You Want Acrylic Nails?
Source: Freepik.
Getting acrylic nails at a salon requires you to provide the technician with all the details about your preferences. 
You might want to schedule your nail care processes ahead of time to make things convenient. Before getting acrylic nails, consider informing the nail tech about the following details:
Inform them of the length and shape of nails you expect. You can also carry suitable examples that you can use to show them your preferred nail designs. 
If you want to use a color gel, ensure you inform the nail tech ahead of time about your preferences. 
Ask the nail tech about the relevant details of nail care, maintenance, and usage. 
What are Some of the Things that Annoy Nail Techs?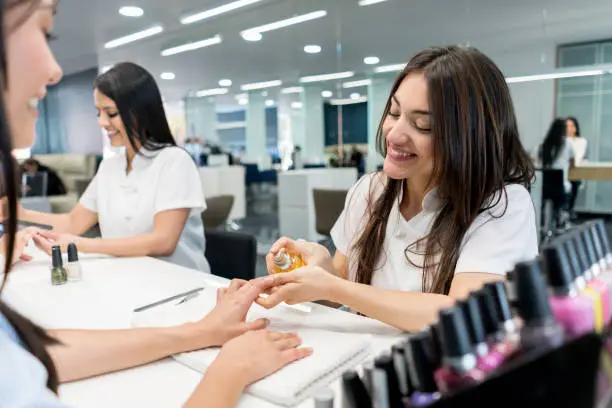 Source: iStockphoto.
Although it's easy to determine what might annoy a nail tech, you must be careful because most nail procedures have many technical details. Here is a list of some of the things we noticed from most nail forums and discussions:
Failing to always listen to your nail tech's instructions during the session.
Failing to ensure you have the budget to match the service you want. Some nail services can attract a considerable tab averaging in the hundreds of if not thousands of dollars.
Failing to research ahead of time on Pinterest, social media and blogs for the best nail art designs and ideas.
Be ready to follow the recommended nail care procedures and measures your nail tech offers.
You may also have to learn techniques for how to tell you don't like your nails amicably, or you risk leaving a wrong impression on them.
Tips For Getting Nails Done The First Time
Image source: iStockphoto.
Are you searching for tips for getting your nails done for the first time?
No need to worry. We have got you covered, with a few tips consolidated from nail experts across the country. Some of them include:
Look for the best nail designs and ideas online, on platforms such as Pinterest, social media, or youtube video tutorials.
Compile all the details you have about nail preferences and the results you expect for the appeal of your nails.
Consult with other people who have opted for such services in the past. Be as inquisitive as possible about their experiences to help boost the amount of information you can acquire.
Research on tips for what to say when making a nail appointment. It will help you make an excellent first impression of your preferred nail services.
Avoid tampering with your nails, such as cutting them too short or using excessive harsh products such as acetone.
Listen to all your nail technician's suggestions, recommendations, and products. It will help inform the process you use for getting nails done the first time.
Frequently Asked Questions (FAQ)
What to Ask For at the Nail Salon for Natural-Looking Nails?
The best way to ask for natural-looking nails at the nail salon is to start researching the topic ahead of time. Also, learn more about what to tell your nail tech to get what you want. It could also help if you got some nail tech ideas from Pinterest or other online platforms.
What Do I Say When I Want Acrylic Nails?
To get acrylic nails, you have to inform your nail tech of all the relevant details about your nail regimen. The reason is that the products, preferences and solutions you have considered are crucial in the decision-making process.
How to Message a Nail Tech?
The best way to message a nail tech is to be amicable and formal with your language. It will help make an excellent first impression about your needs and foster a long-lasting relationship.
How to Tell Your Nail Tech You Dont Like Your Nails?
The best way to tell your nail tech you dont like your nails is to be honest and subtle with your opinion. Doing this helps reduce the likelihood of your opinion offending them. You also have to pinpoint the specific aspect of the nails that makes you uncomfortable.
How Do You Talk to Nail Technician?
The best way to talk to a nail technician is to be open and friendly with your opinions. It gives you a much better leeway to share perspectives and insight about your nail preferences.
You have to be careful about what to tell your nail to get what you want. The reason is that there is often a lot that goes into the average nail prep and uses a process which you should consider. Ensure you research ahead of time, and communicate your preferences as clearly as possible with the nail tech.
Latest posts by Katharyn Riedel
(see all)