Taking good care of your nails often involves many different products and solutions. One good example is the types that help with your nail's appearance and strength. 
It's why this guide goes in-depth into the best nail buffing creams for glossy and stronger nails. These are prime examples of products you can use to improve your nails' strength and appeal. You might have struggled with chapped or weak nails in the past. 
However, this stops from now onwards. Why? This guide gives you insight into a prime solution worth your money
Best Nail Buffing Creams from a Glance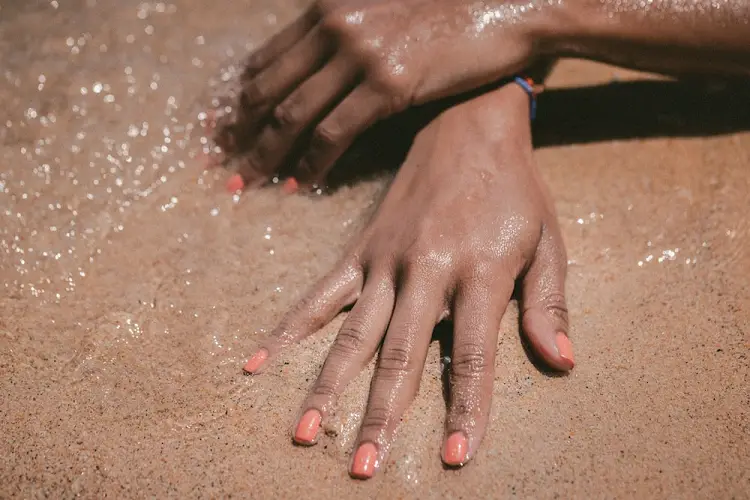 Here is a list of the best nail buffing creams based on our research:
How to Use Nail Buffing Creams
Here are the steps and items required to use nail buffing creams:
Items Required
Steps to Use Nail Buffing Creams
Start by cleaning your hands using some antibacterial soap and some water. Ensure you also dry your hands thoroughly, and use a towel for this process. Let your fingers sit undisturbed for a few minutes.
Apply the nail buffer cream to all your nails. Then, get a cotton ball, and use it to swab the product across your nail's surface. You might also have to use a buffer to help remove nail ridges first.
Ensure you rub the conditioner into your nails as much as possible. We recommend using a circular motion, and some light pressure for about half a minute. 
Rinse your nails using water, and remove any cream that remains behind on your nail surface. The filing surface should also be of a high grit. 
Repeat this step once again. 
Then, complete this process by applying a clear coat of nail polish for an extra glossy finish.
How to Buy or Choose Nail Buffing Creams for Glossy and Stronger Nails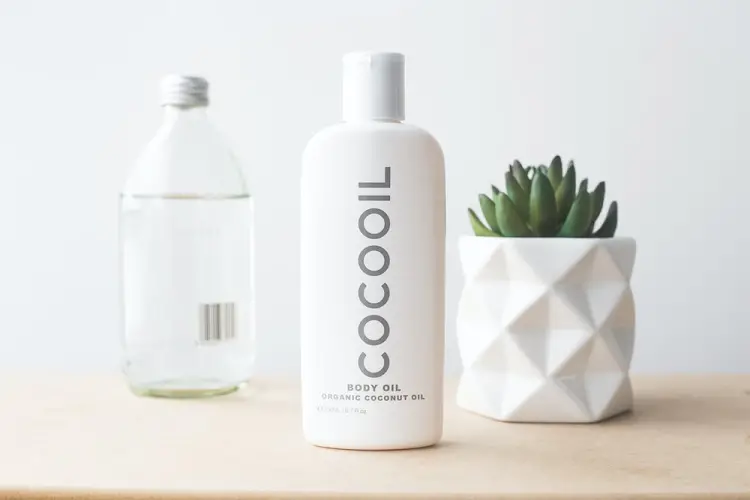 There are various factors to consider when choosing the best buffing creams, including 
Factor #1. Know Your Nail Type 
Did you know that everyone has unique nail types based on certain characteristics like genetics? 
That's right – some people have oil, dry, chapped, thin, weak, or hard nails. It's good to know in which category your nails fall in before buying buffing cream. 
Why is that? 
Well, it allows you to hone your decision-making to a cream product with specific ingredients. For instance, people with weak or artificial nails should go for conditioners with oil bases and contain nourishing ingredients. 
They should also avoid the chemical-laced versions as these can sometimes be tough on the nails. 
Factor #2. Check the Ingredients 
You must also check the ingredients of the nail buffing conditioner. Usually, most buffing creams contain various natural and artificial ingredients. The natural types include shea butter, coconut oil, aloe vera, and jojoba oil. 
Expect these products also to contain various artificial chemicals like preservatives. However, ensure you go for the types with the least amount of these chemicals. It reduces the likelihood of complications arising from processes involving tools like nail files.
You might also want to check other reviews for more information about nail ingredients. Some of these harsh chemicals can include 
Alumina, 
Propylene Glycol.
Paraffinum Liquidum.
Cetyl Alcohol.
Glyceryl Stearate SE.
Lanolin.
Sodium Lauryl Sulfate.
Methylparaben.
Propylparaben.
DMDM Hydantoin.
Fragrance (perfume).
Red 33 (Cl 17200).
Best Nail Buffing Creams Reviews
Here is a list of the best nail buffer cream reviews:
We start this list off with the Onsen Secret Professional Nail Buffer. And it's easy to see why!
First, this nail buffer offers up to 3 modes of nail care. This is the "triple-sided design," which features smooth, polish, and file designs. 
It's a unique cream formula that helps ensure the appeal of your nails lasts for several days. The formula also helps reduce the occurrence of ridges which can damage nail polish quality. The unique structure of this nail buffer also stimulates nail growth.
It contains strengthening ingredients from sacred Japanese traditions and hot springs that have undergone scientific research. The entire kit also comes with a nail care kit with pads for user convenience.
Pros
Comes with a triple-sided function that can smooth, polish and file.
Helps to strengthen and restore damaged nails.
High-quality buffer that comes alongside replaceable pads.
Cons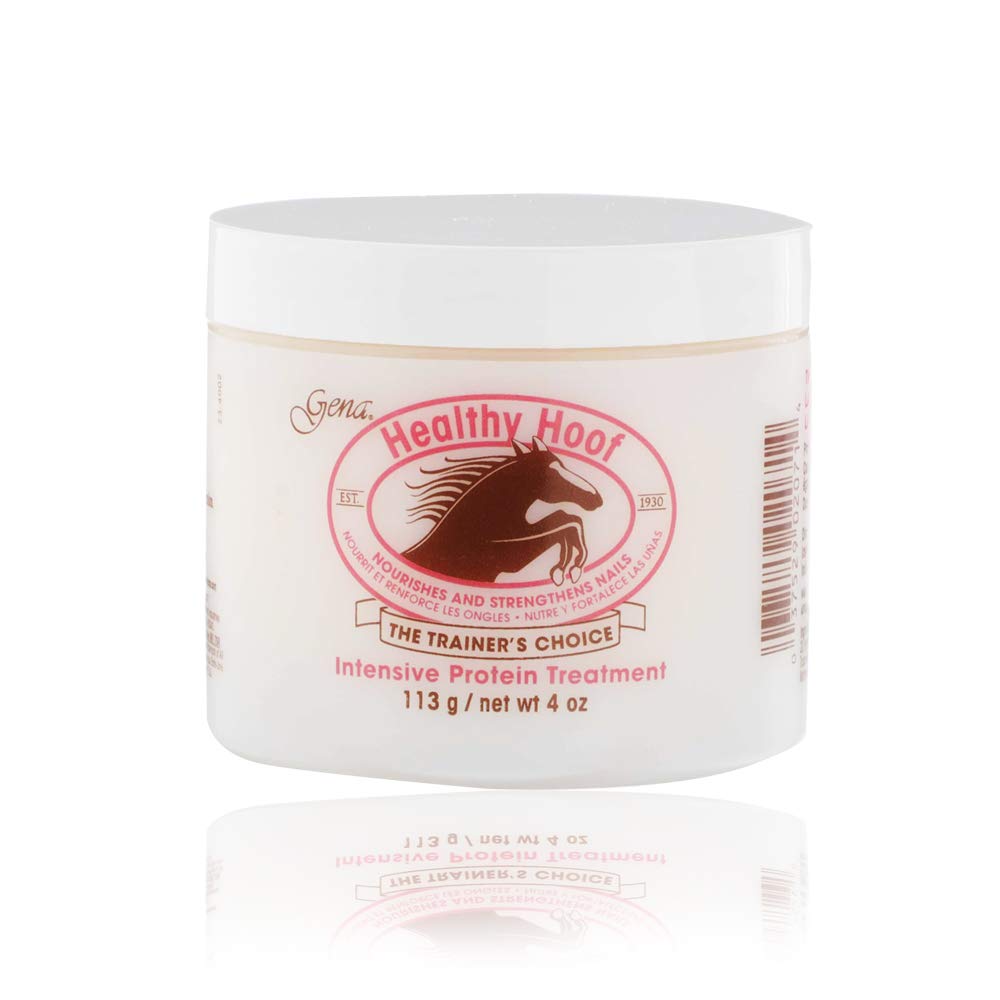 The second worthy mention on this list is the Gena Health Hoof Cream. It's excellent because it helps fix dry and blemished nails. The Gena Health Hoof product is a protein-based treatment that guarantees high-quality results.
The original formula of this product was for fixing dry and cracked hands. However, people, later on, realized that it could also work for various other nail care purposes. And nail buffing is one of them. Have you been struggling with nail ridges? Well, this nail conditioner also helps reduce such occurrences
The diverse ingredients list of the Gena Hoof conditioner includes Castor Oil, Aloe Vera, and Lanolin. Aside from being perfect for nail buffing, this hoof conditioner prevents cracked fingers and addresses worn nails. 
Using it is also easy because you only have to gently massage it to the required nail area. 
Pros
It contains natural ingredients like Lanolin and Castor oil.
The conditioner also contains soybean, which is rich in protein.
The conditioner also helps fix various other finger parts, including the cuticles.
Cons 
It could use a better fragrance.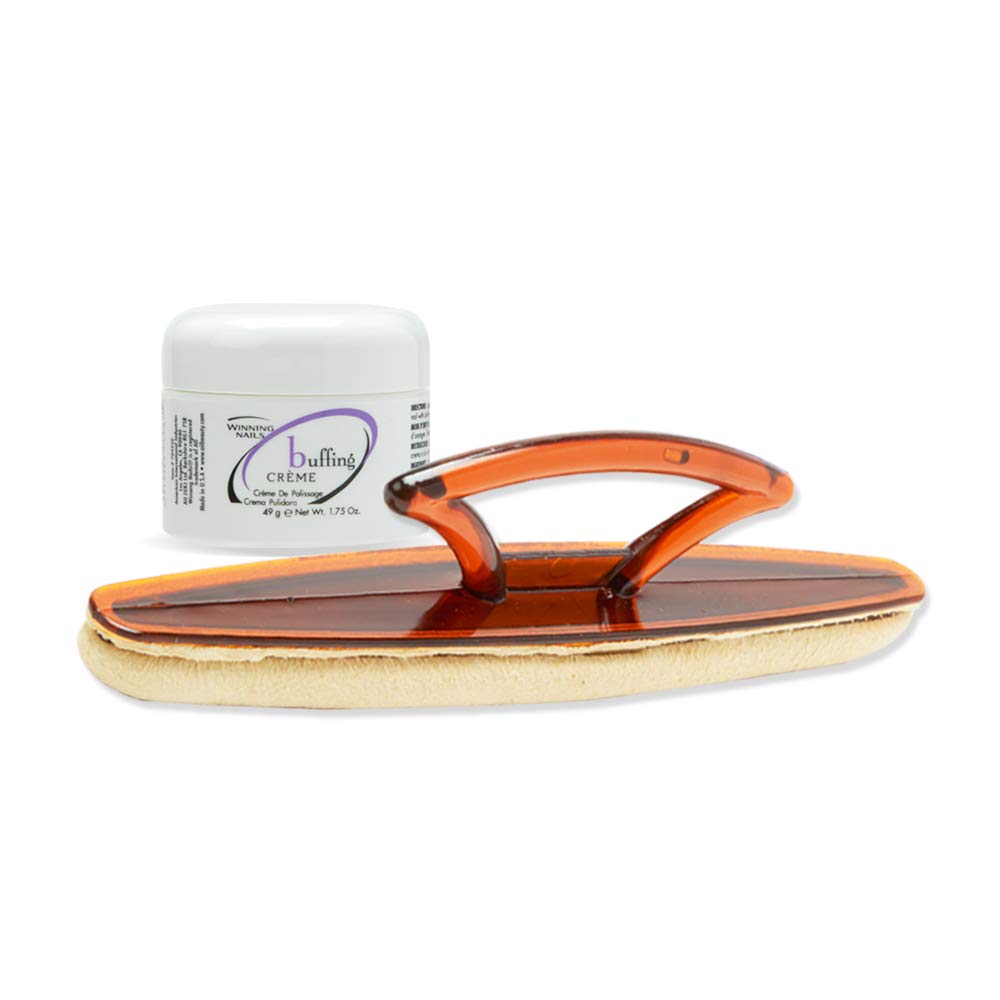 The winning nails chamois buffer is also an excellent addition to your nail care regimen. It contains all the ingredients required to achieve a smooth finish and appealing nails. 
For instance, the winning nails chamois buffer contains soft, and highly absorbent material that offers excellent buffing qualities. The conditioner features natural ingredients that nourish and strengthen the nail bed. We also noticed that many people like using dip powder nails.
The winning nails chamois buffer also contains vitamin E, a crucial resource for nail health and strength. We also noticed that many people like it because it stops hanging nails. 
Pros 
Contains large amounts of Vitamin E for optimal nail strength,
Suitable for different types of nail health complications.
Dries fast, and offers long-lasting results.
Cons 
Might require a high-grit nail buffer for the best results.
Onsen rank highly among some of the best nail and skin care brands. So, it's easy to see why this list also features the Onsen Secret Japanese Nail Buffer for shiny nails. 
With this product, you will find it easy to restore your nail health, especially the cuticles and shiny nails. It's also the perfect way to start before applying nail polish. It also works well with most nail buffer brands and models.
While most nail care products have formulas made in labs, Onsen is different. It has been created using the same compounds you might find in traditional Japan Hot springs. Onsen Nail conditioner also contains a "Buffer Block Boost" ingredient. 
This helps to promote stronger and faster nail growth. The dynamic formula of this product makes it perfect for handling a diverse array of other nail care conditions. 
These include sensitive skin, chapped nails, and frail cuticles. The conditioner is also available as part of the Onset Kit, which contains various other items. These include a buffering kit and tweezers.
Pros
Made using purely natural ingredients.
Suitable for solving several nail issues
Is available as part of a nail care kit.
Cons 
The kit could use a more durable cover.
The Joligel Manicure Polishing Kit is also a worthwhile consideration for your nail care routine. It comes as part of a kit that features various other items like nail buffers. 
The conditioner contains natural ingredients like shea butter, jojoba oil, and almond oil. These resources are responsible for nourishment and offer a unique cuticle protection edge.  The items are also color coded for convenient access.
The conditioner also features kaolin clay, which helps remove dirt from the nails. Including beeswax in the conditioner helps to condition and protect the nails. There is a four sided block that you can use for removing ridges.
Application of the conditioner is also easy, especially when you have resources like four-sided buffers. And it is also fragrant
Pros 
Contains natural ingredients like jojoba and almond oil.
The formula of this product is easy on the skin and is fragrant.
It also helps restore chapped nails.
Cons 
It takes longer than usual to dry. 
We could not help but include the super nail Hoofers Choice Nail cream – and it's easy to see why. It's the ideal all in one tool you need for nail care purposes.
This nail and cuticle conditioner works well for moisturizing nails. It also helps to protect and strengthen, making it perfect for regular nail care purposes. You can also use the abrasive sides of your file alongside this conditioner to remove ridges
The Hoffdrs Choice cream also works well with gel polish, tips, silk wraps, a buffer block and acrylics. The entire nail care kit is also available with various resources, including buffers and drill bits. 
Another benefit of this nail conditioner is that it provides antiseptic properties. This helps protect your hands from contaminants, and impurities like dirt or bacteria. 
Pros
It's suitable for different nail users including gel, acrylic nails, and silk wraps.
Can protect the nails from impurities like bacteria and contaminants.
Contains products for nail strengthening.
Cons 
The nail buffer and file are sold separately.
The Super Nail Buffing conditioner is the last honorable mention on our list. Our research showed that it contains all you need in the ideal nail buffing conditioner. Most nail buffers take to dry. However, the Super Nail Cream is different – it dries fast!
The conditioner contains all the beneficial ingredients required to produce a glossy shine. It only takes a small amount for you to start seeing results. It's also possible to use this product on natural nails for smooth and long-lasting effects.
The Super Nail Buffing conditioner also delivers a healthy shine and is suitable for different nail types. While it contains traditional nail preservatives, it's safe and healthy for the nails.
Pros 
Suitable for use on natural nails.
Offers a glossy shine and helps improve the nail structure.
The conditioner is also fragrant.
Cons 
The cap is challenging to open if your fingers are slippery.
Frequently Asked Questions (FAQ)
What Can I Use to Buff and Shine My Nails?
There are various resources that you can use to buffing and shiny nails. You can use regular creams for nails, or you can also go for DIY alternatives. Some DIY alternatives include white vinegar, and good quality rubbing alcohol.
Does Buffing Nails Make Them Stronger?
Buffing your nails won't make them stronger. Instead, it will help improve the structure of your nails, and their ability to accommodate products like press on nails. It also helps you achieve the best nail shape and structure. You can try products like the winning nails chamois buffer.
Does Buffing Make Nails Shiny?
No, buffing does not make nails shiny. Instead, it's a process that helps improve the friction of your nails, thus making them perfect for press on nails. We recommend you use high grit nail files for the best results. It's also important to restore nails after using most nail buffer brands for a glossy shine.
How Do I Make My Nails Super Shiny?
There are various resources to make your nails super shiny. One of the most important is to use a top coat after using nail polish products. These are products specifically designed to help improve the appeal of your nails. Use nail files first before buffing for the best results.
Does Buffing Damage Nails?
Yes, it's possible for buffing to damage the nails. However, this issue can only occur when you fail to use the correct buffing procedure or tools. Buffing requires a fine grit or coarse grit file, and you might have to use nail strengtheners afterwards. It also helps shape your nail tip.
Latest posts by Katharyn Riedel
(see all)