Want to have a summer glow in your hair? But obviously, you are confused about which blonde color is the coolest and trending.
Well, don't worry! We've included the top 5 blonde hair colors. These blonde hair colors are trending now in every country and among all women.  
So, just read along to find out which blonde color is the one for you!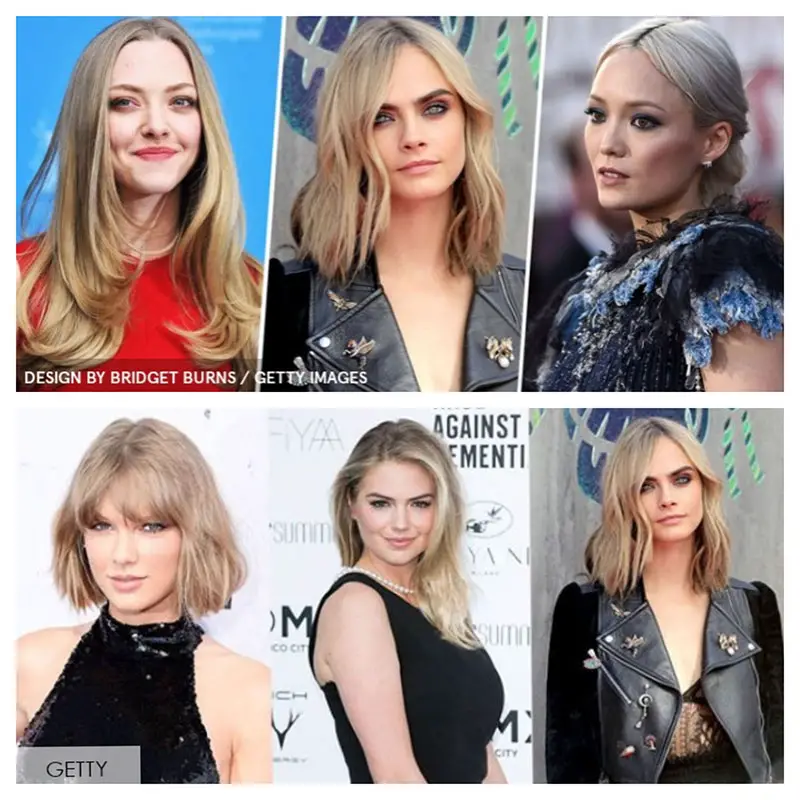 Which Blonde Hair Colour Are Trending Now? 
Blonde hair color is always a trending style for the generation. There are hundreds of options from which you can choose. But there are some low-maintenance blondes. This makes them really popular. 
To do blonde hair color, the cost will be approximately $80-88 on average. But you also can manage to get at $35-40. Or if you want to try something exclusive it can cost $150 or above.  
You can also get it done with your DIY skill. A hair color kit will cost you less than $10. 
Anyhow, here are our top 5 trending blonde hair to pick from- 
Option 1: Undone Blonde 
For years undone blonde is one of the most popular blondes. It's a  darker golden blonde that looks natural. It can go on with many skin tones as well. 
Undone blonde is likely the opposite of high maintenance, brighter blonde. But it gives hair a natural, sun-kissed feeling. That's why it's on top of our list!
Option 2: Mushroom Blonde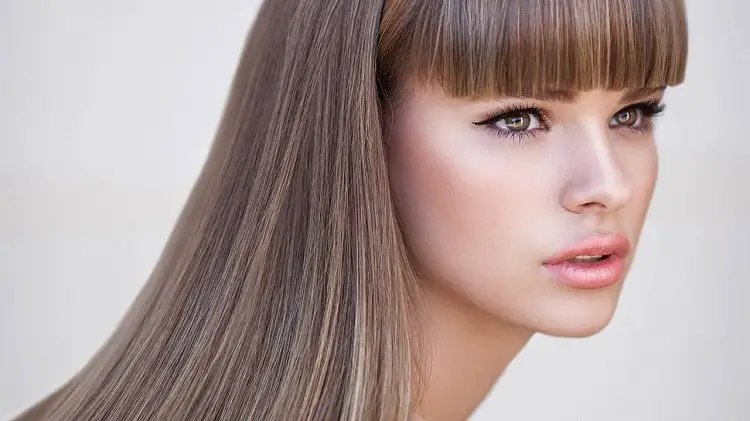 Mushroom blonde is the top trending hair trend nowadays. The mushroom blonde is actually the shade between blonde and gray. 
It has more ashy-toned hair. So, it's kind of in the middle of blonde and brown. This gives the hair a natural look.
If you are not convinced with undone blonde, it's perfect for you. You can say it's the natural blonde with an ashy look. But just advice, this shade of blond goes best with paler skin tones. 
Option 3: Cream Soda Blonde
Cream soda blonde is as delicious as it sounds. It's the hair color that looks good on everyone. It gives your face a great vibe and makes it look more beautiful. 
The cream soda is right in the middle of blonde and brunette. It offers a more warm and natural trend.
To be more specific, you can say the color is a mixture of 3 colors. Caramel with a mixture of beigey browns and also has a golden vibe.  
On top of that, it is much healthier than platinum. Because you're having fewer blench coating. So, this shade takes the spot in the op 3. 
Option 4: Baby Blonde
Baby blonde is also one of the prettiest blonde trends. This shade actually makes you look younger and prettier as well.
It's an extremely light blonde close to platinum. But it has a warm vibe. 
Basically, it reassembles the color of perfectly blond baby hair. It also has that golden look to it. That's why from pale to dark skin tone, anyone can try this hair color. 
But remember, it's a little bit complex for the darker hair to have a baby blonde. Sometimes you need to have more than one hair coloring session to have the complete look.
But there's a little downside to this. You need to take good care of your new baby blonde. Or your hair can become a mess. 
Option 5: Pearl Blonde
You might be getting bored with true platinum but you might still want a superlight shade. Then pearl blonde is what you need. 
Nowadays, it's a super trendy blonde hairstyle. You can say it's an upgraded version of true platinum. 
The color is basically a super light blonde with a yellow undertone. It gives the hair a little warmer vibe than ash blonde or true platinum.
Pearl blonde is a really good pick because it goes with every summer outfit. It's really catchy and glowing. But it suits people with a paler skin tones more. 
How to Maintain Your Blonde Hair? 3 Tips!
With some of the blonde hair, it's easy to maintain. But some of them are very hard and costly. 
That's why we've described some useful tips for every blonde below- 
Tip 01: Use New Haircare 
You should get new hair products to take care of your blonde hair. You can ask an expert to help you out on this one. For example, ask help from the person who did your hair at the salon. 
Tip 02: Use Deep Conditioning
Your blonde hair needs more love. So, you should have deep conditioning from time to time. You have to use some quality product to make your hair much silkier and smooth. 
Tip 03: Check Your Root Daily 
Grown-out roots can be a problem with your blonde hair. That's why make sure to schedule regular touch-ups.
By following these tips you can take good care of your hair. 
Well, that's it! Thank you for reading the article. Hope now you know which of these blonde hair colors are trending now. 
Also, remember, to know which blonde color will suit you, be sure of your skin tone. Because it depends on the skin complexion. 
For example, beige, ash, or baby blonde go with paler or pinky skin tones. Then butter, caramel, or golden tones are best for people with yellow, golden, or darker complexions.
Best of luck with your blonde hair!
Latest posts by Katharyn Riedel
(see all)