It's very confusing to choose the right hairstyle for your thin curly hair. But you can go for any of your new favourite thin curly hair hairstyles. 
So, what are these hairstyles? 
Well, this depends on your hair length, to be honest. Depending on the hair length and your curl type, you can try out some trending styles. 
We have collected the most favorite hairstyles for you. So, let's hit the details to clear out your confusion.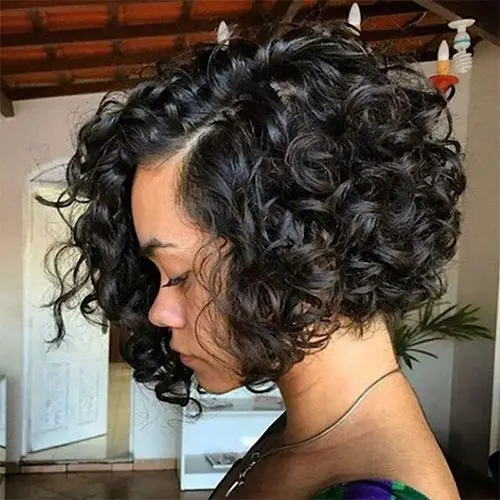 New Favourite Curly Hair Hairstyle
Everyone loves bouncy curly hair. But it also can turn out to be a mess if you don't choose your hairstyle currently
Luckily, there are hundreds of easy pick hairstyles for you to choose from. And every one of them can be amazing.
We've described hairstyles for every hair length. So, let's have a look-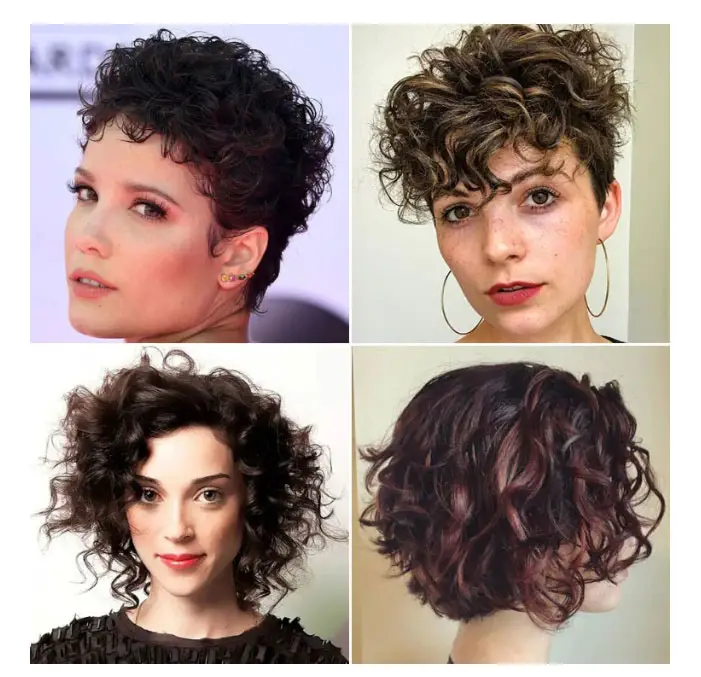 Hairstyles for Short Curly Hair
Hairstyles on short curly hair are amazing. On top of that, it is the most simple and it gives the hair a bouncy look. On top of that short hairstyles are easily manageable.
Here are some of the most favorite short curly hairstyles-
Option 01: Natural Curls With Highlight Ends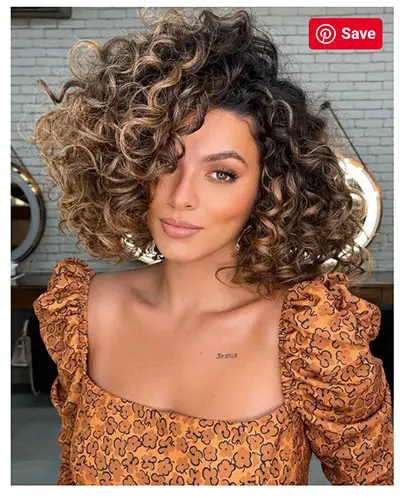 If you have soft natural curls, you have a lot of options. But try going for either a warm or cool blonde tone highlight. It will give you a natural look. 
Just add some highlights to the end of your hair. White or ash highlights will look great on your curls.
Option 02: Plopped Curls
If you have heat-sensitive hair, you can go for plopped curls. It is a non-heat styling method with your DIY skill. It is very popular nowadays. It gives your hair a much bouncier vibe. 
Option 03: Voluminous Pixie Curls
Voluminous pixie curls are basically pixie curls that have a lot of volumes. On top of that, it gives a cool Vibe. 
If your hair isn't short enough for this look, you can just cut it. Then style your hair. 
Hairstyles for Shoulder Length Curly Hair
Shoulder length hairstyles are the most picked hairstyles nowadays. Because it's not that funky or retro. 
But it still gives you a cool, stylish look. On top of that shoulder length hairstyles are easy to manage. 
Here are some shoulder length hairstyles described below.
Option 01: Shoulder-Grazing
If you have a good volume of curly hair, go for shoulder-grazing. It is perfect for shoulder length curly hair.
Shoulder-grazing creates a round shape of curly hair. So, you'll have a bouncy and funky hair look.
Option 02: Medium U-Cut For Curls
Medium u-cut for curls is perfect for every girl. If you are confused about chopping your hair, you can just go for a medium u-cut. 
It will give you a proper look and it's easy to maintain also.
Hairstyles for Long Curly Hair  
Long curly hairstyles can be easy. But in some ways it can be hard to maintain. 
Anyhow, here are some long curly hairstyles for your thin hair listed below- 
Option 01 : V-cut Long Curly Hairstyle
You might have a good volume of curly hair and it might be easy to layer. In that case, you should go for the v-cut hair makeover. 
This hairstyle will suit people with wavy hair. But for coily hair, this might not be a suitable hairstyle. 
Option 02: Long Curly Ponytail
Ponytail is now the most picked hairstyle. You can just easily grab your hair with a hairband and make the style.
But if you want you can go for some exclusive ponytail. It will give your face a much prettier look. 
For this, you twist two big sections of hair from both sides. Then cross them with one another and tie the hair with a hair tie. This is an easy, yet classy style to try out. Plus your hair won't look too thin this way too.
So, that's basically it! We have run out of hairstyles. You can try out any of these styles to look good within just a few minutes. 
Some Frequently Asked Questions
Now, we aren't finished yet! Because here we have some commonly asked questions. Let's check them out-
Why Do I Have Curly Triangle Hair? 
Your hair looks like a triangle because you have the same length of hair. They stuck on top of each other and made a pyramid angle.
What Does Type 2C Hair Look Like?
Type 2C hair looks like an 'S' shape in the curls. It's kind of wavy and not entirely curly.
Why Do My Hair Roots Not Curl?
Because of uniform hair on the root, we can't have the curl we want there. So, you'll have straight roots and the rest of your hair will have curls.
Thank you for reading the article. Hope now you find your favorite thin curly hair hairstyles.
Best of luck with styling your thin curly hair. 
Latest posts by Katharyn Riedel
(see all)