Taking good care of your nails is important, especially if you use artificial products like acetone regularly. When exposed to some of these chemicals and harsh practices, the nails are prone to damage. 
Its what resources like a DIY nail dehydtraor are important in your nail care regimen. That is because it simple to prepare, customizable, and dynamic. Here is an in-depth guide on all you should know about nail dehydrators:
What is the Definition of a Nail Dehydrator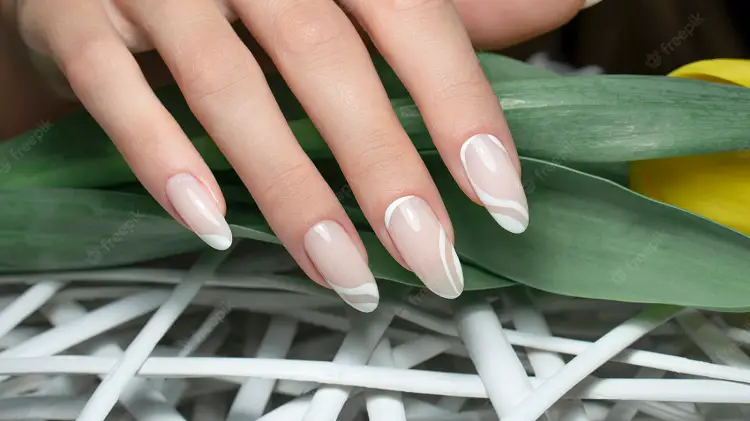 A nail dehydrator refers to a product that people use to remove moisture and oils from the nail structure. They usually do this in preparation for applying gels, acrylics, and other nail treatments.
It is also a clear liquid product that people apply on their nails, and have to dry using products like a blow dryer. The dehydrator also helps create the between the nail and the product you want to set on the nail bed. Its main benefits include addressing issues like chipping and lifting.
Benefits of Using a DIY Nail Dehydrator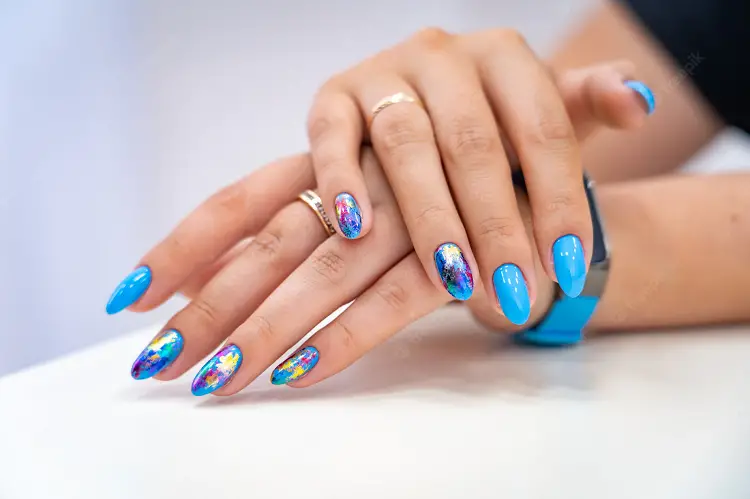 Here are some of the main benefits of using a DIY nail dehydrator:
It's affordable. A DIY nail dehydrator is less costly than a professional-grade type. You can create it using the products you have at home. 
Customizable. DIY nail dehydrators are also easy to customize to suit your unique preferences. You can create one that doesn't use any harsh chemicals or whatever you like.
No mess. Creating a nail dehydrator reduces the likelihood of messes occurring in your workstation or space.
Versatility. A dehydrator is powerful because it is dynamic enough to suit different nail polish applications and techniques.
PRO QUESTION! Can You Use Acetone as a Nail Dehydrator? Yes, it's possible to use acetone as a nail dehydrator. That is because it can remove the oils, and dirt on the nails
DIY Nail Dehydrator Guide
Here is the ultimate nail dehydrator and primer diy guide:
Materials Needed 
Instructions
Here are the steps involved in using a DIY nail dehydrator:
Start by filing your nails using a nail file. Doing this helps to shape them and set them for the dehydrator.
Soak some cotton balls in some rubbing alcohol, and use it to clean the surface of your nails. Do this to help remove dirt and bacteria.
Buff your nails using a buffer so that it helps remove ridges that can compromise your nail polish.
Apply cuticle oil to your nail to help rejuvenate its quality and health.
Cut your nails until they achieve the correct shape and length for your needs.
Remove the remaining nail polish using an acetone remover.
Finally, apply a small layer of dehydrator on your nails to help retain the moisture.
Frequently Asked Questions (FAQ)
How Do You Make a Nail Dehydrator at Home?
The best way to prepare a nail dehydrator home is to use rubbing alcohol and acetone. You should apply this product to your nails and let it sit for a few minutes. Doing this helps ensure the best oil and dirt breakdown results.
Can You Use Rubbing Alcohol Instead of a Nail Dehydrator?
Yes, it's possible to use rubbing alcohol instead of a nail dehydrator. That is because rubbing alcohol can also clear dirt and impurities from the nail surface. Consider using cotton balls for this process.
What Is the Main Ingredient in Nail Dehydrator?
There are an upto three main ingredients in nail dehydrators. These include isobutyl acetate, ethyl acetate, and isobutyl acetate. Ensure you check the labeling of your preferred nail dehydrator before buying.
Can Acetone Be Used to Dehydrate Nails?
Yes, its possible to use acetone to dehydrate the nails. However, you must be careful to avoid causing damage to the nail structure. Avoid using excessive acetone amounts, and moisturize your nails after use. Remember to learn how to use nail dehydrator and primer.
Can I Use Nail Primer Instead of a Dehydrator?
Yes, it's possible to use nail primer instead of a dehydrator. Primer is an important resource in setting your acrylic nails. You don't need dehydrators or bonders for this process, but a primer can also be beneficial. This is the best answer to the nail primer vs dehydrator debate.
Can I Use Hand Sanitizer to Dehydrate My Nails?
Yes, it's possible to use hand sanitizer to dehydrate your nails. That is because it contains alcohol, which is used for cleaning the nail surface. You can also use specialized tools like a nail care kit to remove hangnails and push back the cuticles.
How Can I Dehydrate Nail Without a Machine?
The best way to rehydrate nails without a machine is to use a coat of alcohol. You should then apply some acetone over the nails and then let it sit for the evaporation process to occur. Once the acetone dries, you can start applying your nail care products.
Can I Use My Oven as a Dehydrator?
No, you can't use your oven as a dehydrator. One reason is that such a process is dangerous because ovens produce intense heat. The other reason is that you need a product with alcohol to help clean the nail structure.
What Is the Quickest Thing to Dehydrate Nails?
The quickest resource that you can use for dehydrating nails is an alcohol-based product you have close by. It can be methylated spirit, acetone, or even nail primer. Ensure it contains some level of alcohol to kickstart the dehydration process.
Preparing a DIY nail dehydrator is simple because you don't have to invest in "other worldly" resources. You just need the resources you have at home. Remember to condition your nails after using such products for the best results.
Latest posts by Katharyn Riedel
(see all)