Aussie shampoos are great for your hair in most scenarios. It offers a range of shampoos for different hair types, from frizz control to holding the curl. It also promotes hair growth with a healthy scalp. However, daily use of Aussie shampoo is not recommended as it contains drying ingredients like SLS and SLES. They cleanse the hair too well but overusing them will end up with extra buildup.
But is it suitable for all types of hair? We'll explore the good and not-so-good aspects, along with its ingredients. Read on to find your perfect Aussie hair match!
Key Takeaways
What are the Ingredients of Aussie shampoo
Which Aussie Shampoo is best for your hair type?
Potential side effects of using Aussie shampoo?
The Basics of Aussie Brand
Aussie is an Australia-originated shampoo brand that is manufactured by Procter & Gamble (P&G). The brand has several shampoo choices depending on your hair type. Aussie also produces other hair products and it varies in their ingredients and purpose.
You can choose the best Aussie shampoo that will work on your hair based on the ingredients. Aussie has produced a line of hair products for all hair types, whether you have curly or straight hair. So, you can carry different hairstyles without any mess!
Disclosure of Aussie Shampoo Ingredients
There are several key ingredients in Aussie shampoo. They may vary from type to type. Some of them are explained below:
Sodium Laureth Sulfate (SLES) & Sodium Lauryl Sulfate (SLS): Despite the negativity surrounding sulfates, neither SLS nor SLES is toxic. They are not carcinogenic either.
Rather, they are too good to remove dirt, grease, and grime from scalps. A study of Environmental Health shows that SLS is perfectly safe for use but there is a risk of skin irritation. It's a great option for oily and buildup-prone hair.
Silicone and Glycerin: Silicones and Glycerin make the hair soft to reduce frizz, without any stickiness or heaviness. Silicones also balance moisture and additionally, they smoothen hair cuticles, leaving your hair soft and shiny.
Ascorbic Acid: Sodium hydroxide and Ascorbic acid is incorporated into the shampoo. These derivative forms of Citric Acid balances the pH of your hair right.
Can You Use Aussie Shampoo Every Day?
Using Aussie shampoo daily can keep your hair clean and hydrated if you are prone to get heavily sweaty. However, you don't need to shampoo your hair more than 2-3 days a week.
Because whether it's Aussie or any other shampoo, overwashing can leave your hair feeling dry and brittle. Natural oils in your hair glands help to maintain the moisture of the hair. You need to avoid washing hair frequently to prevent it from drying out.
All in all, it's best to invest in a good conditioner in your hair care routine to restore natural moisture.
Does Aussie Shampoo Promote Hair Growth?
Aussie shampoo helps with improving scalp health and thus it boosts hair growth. The ingredients in it help to nourish the scalp and help to stimulate hair follicles, which results in stronger hair and less hair fall.
Special mention to The Aussie Total Miracle 7N1 Shampoo, which is enriched with the unique Pro-Vitamin-Fusion technology. It helps to deliver essential nutrients directly to the scalp.
Aussie Shampoo for Your Hair Types
Aussie has a diverse range of hair shampoos based on your needs and hair types.
Best for frizz control
Locks moisture
Paraben-free
Protects from split ends and humidity
May not be best suited for oily hair
Free of parabens
Keeps curls in shape
Makes hair soft and silky, bouncy
Cleanses and moisturizes your curls
Contains sulfate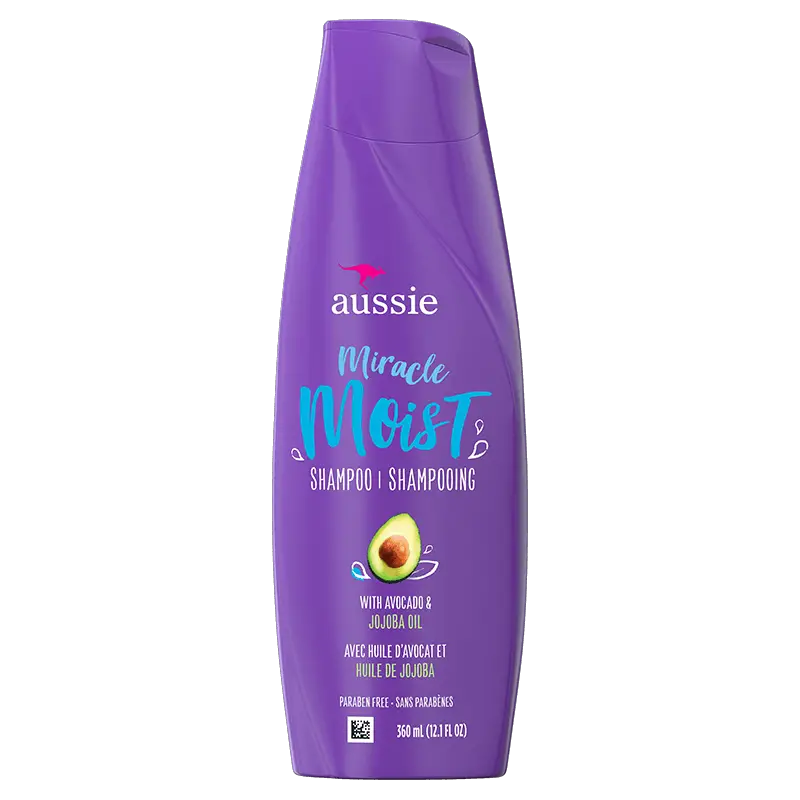 Best for dry hair
Paraben-free
Has a citrusy scent
Hydrates and softens hair
not the best for fine hair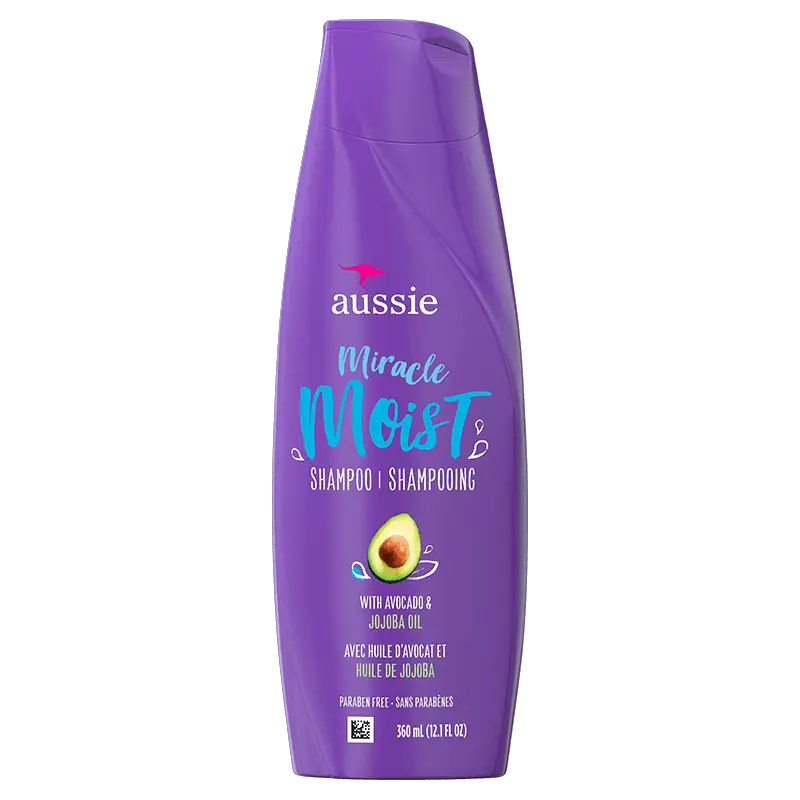 Gentle formula
Made with Australian botanicals
Moisturizes your hair instantly
Has a sweet fruity and floral scent
Paraben-free
May not be effective for thick hair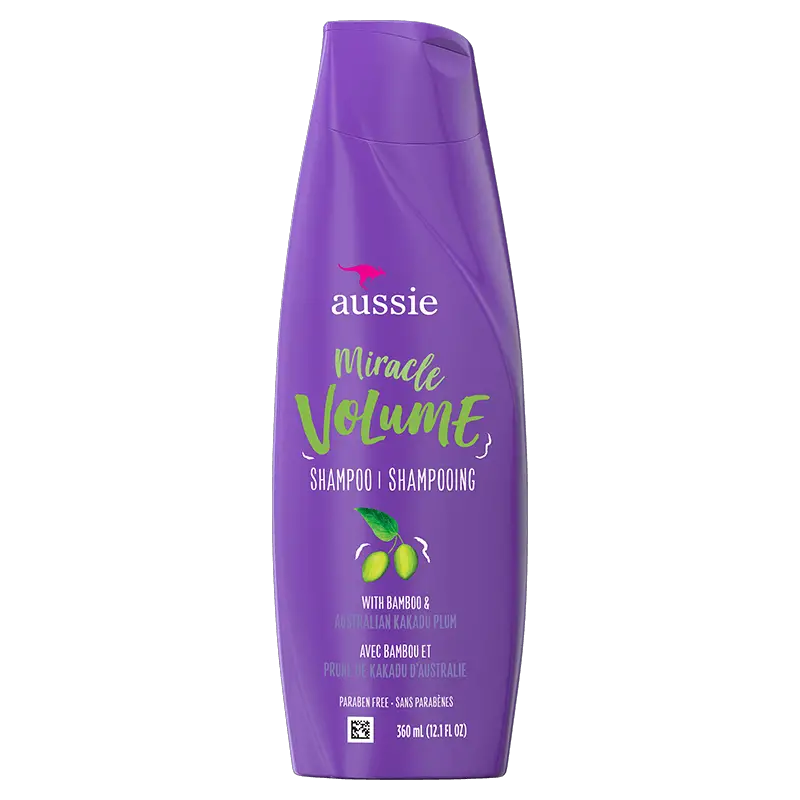 Best for fine hair
Lightweight, non-greasy
Pleasant fragrance
Contains sulfate
Is Aussie Shampoo Good for Curly Hair?
Aussie shampoo can be the right fit for curly hair types. But wait, let me tell you something, you must pay attention to the ingredients in the shampoo before buying. Aussie's Miracle Curls Good shampoo is for curly hair.
Some of the Aussie brand shampoos include sulfates. Sulfates are fantastic at cleaning hair, but they may not be too good for your curls. Another concerning factor is Silicone. Silicones are not toxic, but they can build up on your hair and end up weighing down curls.
Using silicone-based shampoo for a long time can also lead to hair feeling dry and prone to damage. Overall, you should select the specific shampoo based on your concern if you have curly, or color-treated hair.
Things You May Not Like About This Shampoo
There are some mixed reviews of this shampoo as it contains some problematic ingredients. These are-
Sulfates: While Aussie has some great shampoos without sulfates, most of its products still contain a lot of them. People with sensitive hair may find it too drying and damaging. No wonder, perfect curls can only be achieved by avoiding sulfates.
Dimethicone: A common ingredient in hair products is dimethicone. Overusing this can cause buildup in your hair. Using it can make your hair look oily all the time and weigh them down.
Alcohol: The effects of Benzyl alcohol can strip your hair and make it brittle and susceptible to breaking off. If you have thick and curly hair, look out for this ingredient. However, if you have silky hair, then fatty-chain alcohol can make your hair more shiny!
Frequently Asked Questions
Can Aussie Shampoo Reduce Dandruff?
No, Aussie shampoo helps in hair clarifying but does not contain any special ingredients to reduce dandruff. If you have a dandruff problem, then you must consult a doctor and they will provide you with proper treatment.
Is Aussie Shampoo Facing a Lawsuit?
Aussie shampoo brand is currently facing a lawsuit due to benzene contamination and the presence of DMD hydantoin and sodium lauryl sulfate (SLES) that was filed in 2021. The class-action lawsuit claims that certain Aussie products (dry shampoo and dry conditioner) are tainted with benzene, a recognized carcinogen by the U.S. There is still no final verdict on it.
Are Aussie Hair Products Cruelty-Free?
Well, Aussie claims to be cruelty-free on its official website and is certified by Peta. It still is questionable as Aussie is owned by P&G which isn't a cruelty-free company. So Aussie's true cruelty-free status is uncertain.
Closing Words
It still might be debatable whether Aussie shampoo is good for your hair or not. This shampoo claims to help in making your hair thicker, shinier, and stronger.
However, each person's hair needs are different, so It's important to seek professional advice from a hairstylist to make sure you're using the right product for your hair type.
Latest posts by Katharyn Riedel
(see all)