Social media has changed our lives significantly over the past few years. People from all corners of the world, can come to a single platform, and share ideas, content or more. However, the challenge arises in sifting through to find people who can provide useful content.
So, this guide goes in depth into some of the top nail instagram influencers that you have to consider. 
The top nail art instagram influencers are just people who have amassed a significant following thanks to posting quality content. We have a quick rundown of some of the ones to get you started on your search for excellent nail art designs:
1. Park Eunkyung – Instagram Handle @nail_unistella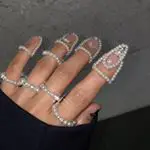 With over 485,000 followers on her instagram page, Park Eunkyung ranks among some of the leading influencers in the world. She regularly posts images containing nail designs and in unique variations. While most photos feature her showing her hands, the remaining posts include both her hands and some creative environment.
She is famous for being creative, and her knack for using unique nail art designs. Plus, she also regularly offers content to help inspire her hundreds of thousands fans.
2. Betina R. Goldstein – Instagram Handle @betina_goldstein
Take a look at the amazing work the Betina has been doing on her instagram page. With an average of upto 5000 viewers per post, she ranks highly among nail care enthusiasts. And, it's easy to see why she is successful.
While most of her posts include unique nail designs, there are some that contain unique designs of favourite things to do. For instance, she also posts products, perfume, attire and jewelry. So, you are bound to find lots of interesting content to get you creative with your nail art designs.
Best of all, she is also available for booking where she trains you on how to become a professional designer. 
3. Mei Kawajiri – Instagram Handle @nailsbymei 
If you are still out there searching for wonderful nail art designs, consider Mei Kawajiri. She has amassed a significant following on platforms such as Twitter and TikTok. Most of work is creative, and she also posts content that she receives from her hundreds of thousands of fans.
On Instagram, she is famous for playing around with nail jewelry and acrylics. Mei Kawajiri has also done well to make her instagram pages appealing and unique. Per post, she averages about 20k views, making her a stand out performer on this list. 
4. Britney Tokyo – Instagram Handle @britneytokyo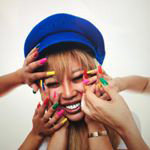 Trust me her posts are as interesting as her name. Britney Tokye is also one of the top instagram influencers, who deliver quality content to her viewers. A simple glance through her profile should reveal some of the most unique nail art designs. 
Britney likes to "add pepper" to her nail art with unique colors and designs. Britney also regularly posts interesting photos that include her in unique environments and backgrounds. So, her instagram page is a great place to boost nail art regimen and creativity. 
5. Steph Stone – Instagram Handle @stephstonenails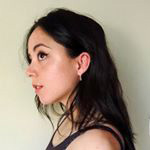 Our list on the best nail art instagram influencers would not have been complete without Steph Stone. Aside from being stunningly beautiful, she also bombards her over 200k followers with creative nail designs.
For her, instagram is like a diary, where she gets to post all the unique things she finds in nail art. As with all thoughtful influencers, she compliments her posts of nail art using various unique posts. The post include nail glitter, nail coat products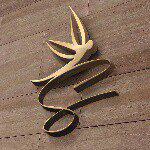 If you can find Hellen, then you are one step closer to always making a good impression with your nail art designs. While she mostly focuses on stiletto and acrylics, her instagram page also boasts of various other excellent nail art designs.
She has a unique affinity for playing around with colours, jewelry, and nail stencils. Plus, she has also taken things a step further by offering in person classes in various states. However, she is often booked, so you might have to arrange meetings ahead of time.  
She is bold. She is beautiful. She is creative. Alina is also a serious contender on our list of the best nail art instagram influencers. With over 150k plus followers on her page, its easy to see why you should be borrowing some of her nail ideas. 
Unlike most influencers who come from the USA, Alina is from Belgium, but that does not matter. Why? She focuses mostly on stiletto nail designs, but most of her nail art designs are appealing and full of jewelry. As with all other popular nail art designers she is available for booking.
Latest posts by Katharyn Riedel
(see all)